Filter the content using the categories listed on the left of the page to find blogs, news, updates for challenges and how your ideas are being put into action.

Categories

It was a great honour to have been appointed Minister of State for Health and I wanted to start by thanking you for the amazing work you do across the NHS and social care to care for millions of us every day in our hour of need.
My mother was a nurse in Bristol, so making sure we look after the people at the heart of the NHS is really close to my heart and something I want to prioritise. Just as you look after the health and wellbeing on the nation, we also have to look after your wellbeing and give you everything you need to do the job that you love.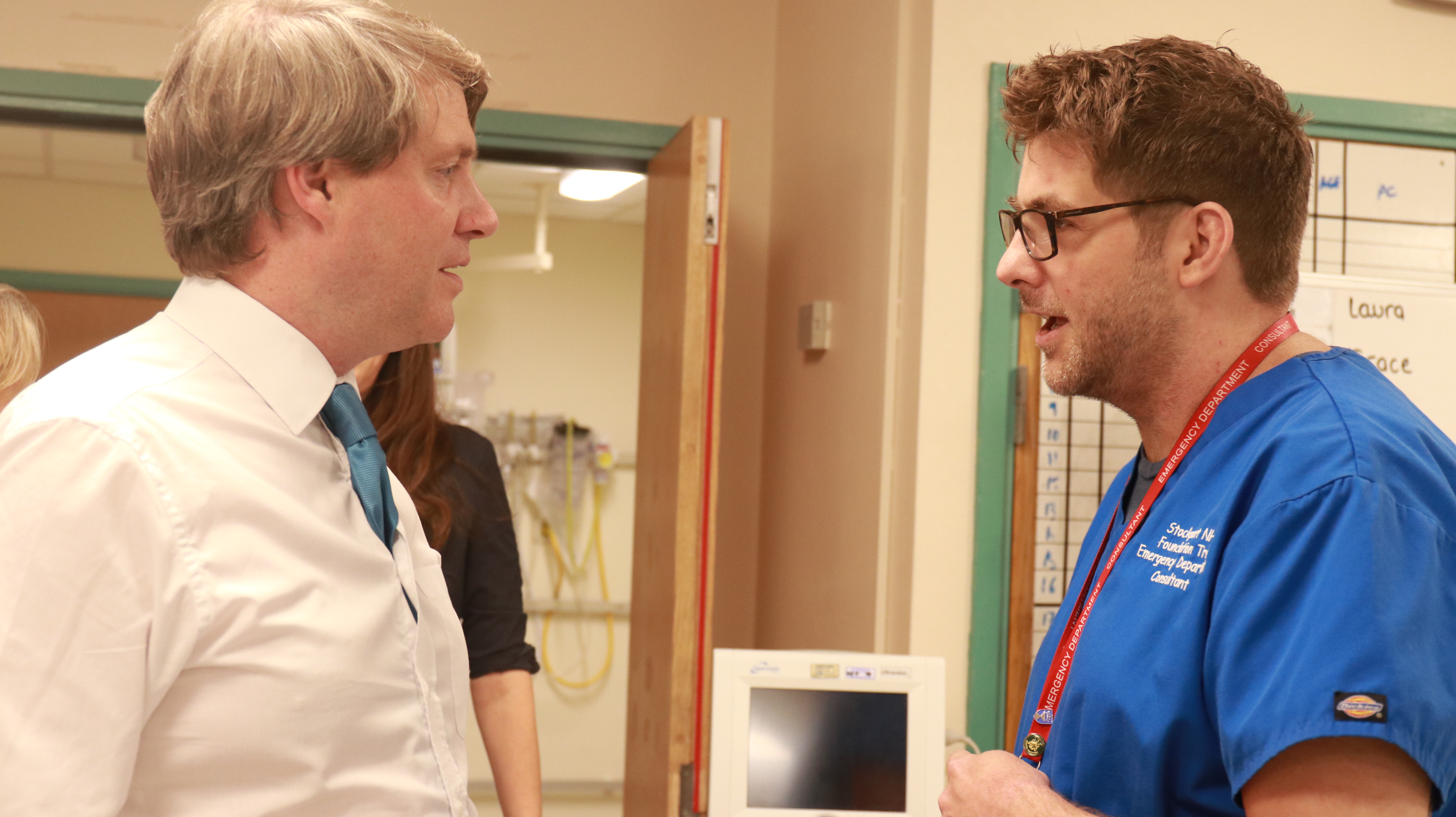 I'm incredibly grateful to all of you who have taken time to give the Department your views on the different themes that have so far been discussed in this space.
Having a forum which gives us a direct insight into the thoughts and feelings of the health and care workforce is a real privilege. I've been reading some of the interesting suggestions and comments from past challenges and it's clear what matters to you all is: 
having access to the training, development and support that staff need
feeling included and valued as well as feeling empowered and achieving their full potential
To build on what we've already learned, I'm using this month's challenge to ask: what would help you create the work-life balance that you want? 
We want to make the NHS and the social care sector in this country the best place to work in the world. 
But it's so important that the health and care system also works for you. For some this means working flexibly, for others it means knowing exactly what shifts you're going to be working, week in, week out.
You, the people running our health-system 24 hours a day 7 days a week, are our most valuable asset and I know how important it is to achieve a work/life balance. This is why we are looking into new flexible working arrangements to help you to balance your work and personal life better – whether that's parents who, like me, have caring responsibilities for children or loved ones, or staff who want to take time out for life-long learning, further education or other interests. 
The Interim People Plan, published earlier this year, touches on the importance of flexible working in allowing 21st century professionals to deliver 21st century care. If we are to turn that into a reality, it's really important for us to hear your views on how we can shape policies so that flexible working - whether it be through part-time work, flexitime, working through a bank, or working from home - can make your workplace the best it can be.
By listening and acting on your ideas, I believe the NHS and social care sector can continue to be an attractive and rewarding career choice.
I look forward to hearing from and meeting as many of you as possible in my role as Health Minister.

Thanks to everyone who participated in our latest challenge on improving perceptions of working in the community. Your engagement with this challenge has underlined everything I already thought about how passionate and committed our community workforce are.
It's heart-warming to read that so many of you really enjoy what you do.
Throughout the challenge you have shared some of the advantages that come with working in the community. Amongst these, what clearly emerged was how delivering informed personalised care allows you to make a difference to patients, made possible by the very fact you provide care in the home; it gives you the autonomy to make the right decisions for patients; and it never gets boring, with its variety of cases and patients.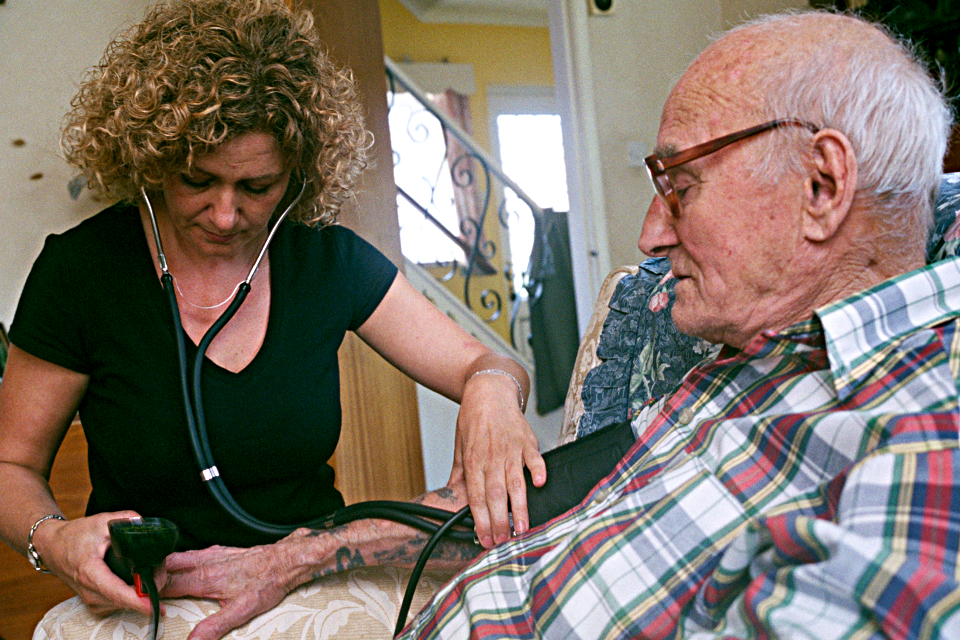 Your main ask on this topic is for greater visibility of roles in this setting amongst students, other professionals and the public. You suggest this could be done by placing more students in the community and improving understanding of community health services across the wider NHS workforce. Many of you suggested we could run a campaign could run to showcase the benefit of these roles. These are great ideas, which I will look at further with officials.
I care deeply about ensuring community staff are supported in their day-to-day work. Your comments are helpful in showing how we can do this better. They show we need to improve access to reliable technology; ensure travel is properly supported and reimbursed; provide better training and developmental opportunities; protect you against violence and the risks that come with lone working; and improve career paths in the community. We are committed to making progress in these areas.
We are already taking action to improve access to mobile technology and better protect staff against violence. This includes a new programme to tackle violence and a commitment to ensure all community staff have access to mobile digital services over the next three years, as set out in the NHS Long Term Plan. We will also now explore what action can be taken in the other areas you highlighted. Thank you, again, for this invaluable steer on what matters most to you.
It has been great to read your comments, and, while this challenge is now closed, Talk Health and Care will continue to host further, important challenges. I would encourage you to keep engaging with these, so we can continue to turn your knowledge and ideas into policies that make your working lives better.

A few weeks ago, I spent the morning shadowing district nurse Liz Alderton. I was inspired to see first-hand the challenging, rewarding and vital role district nurses play in our care. This comes as a reminder that we need to do more to change perceptions about what the NHS truly represents.
If a person is hospitalised from a fall, they might have their arm put in a sling and their head stitched up, but this isn't the end of their care journey. Once they step out of hospital it's community health workers like district nurses and physiotherapists who help often elderly and vulnerable patients to recover. Community healthcare staff do this, and their work does not stop there. They are key to keeping people healthy and independent, empowering patients to better understand their conditions and manage them as close to home as possible. District nurses, for example, can provide chemotherapy in the community and help prevent patients from needing to go to hospital altogether. They are the unsung heroes of our NHS.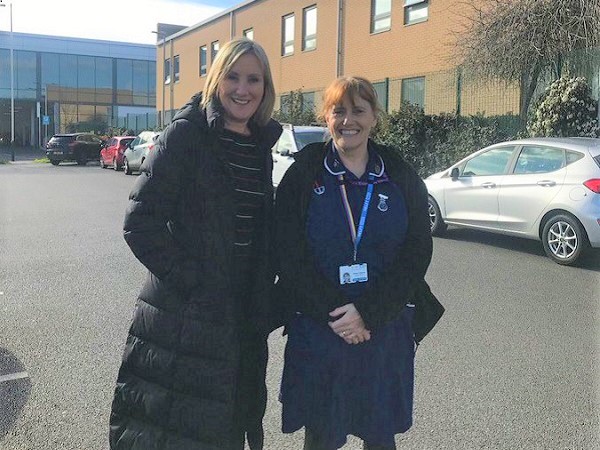 We all want to see our loved ones at home, in familiar surroundings, comfortable and close to their support network. This is the golden lifeline that community healthcare workers give to so many of us. And with more people living with complex long-term conditions, we can no longer assume a hospital is the only route to care.   
That's why the NHS Long Term Plan is putting a greater emphasis on these invaluable services, by shifting to a new way of delivering care that provides more services in the community.
For too long the role of community services in healthcare has gone largely unnoticed and often undervalued. We cannot underestimate the worth of a service that helps people to stay living independently at home for longer. I am in awe of those working in community healthcare and I have seen first-hand – when visiting areas like Frimley and Harold Hill – the massive difference you are making to people's lives. I know that in recent years your work hasn't been given the attention it deserves, but I am working to change this.
Meaningful discussions about these issues can help bring about real change, and Talk Health and Care is a good opportunity to do this. We know that community services could be better understood. 
Do you have a solution or an idea that you think can help change this? Have a burning idea on how to attract professionals out into the community? I'd really like to hear your views on this.
Share your ideas now.

It's been a busy and exciting start for health and social care this year, as the launch of the NHS Long Term Plan, backed by a historic Government funding increase of £33.9 billion in cash terms by 2023-24,set the tone for healthcare in 2019 and in the years to follow.
NHS Improvement's forthcoming patient safety strategy, which you have fed into by contributing to the Just Culture Challenge, will set out how we can help achieve this and will be published later this year. But if we want to engrain this work we will continue to need your feedback.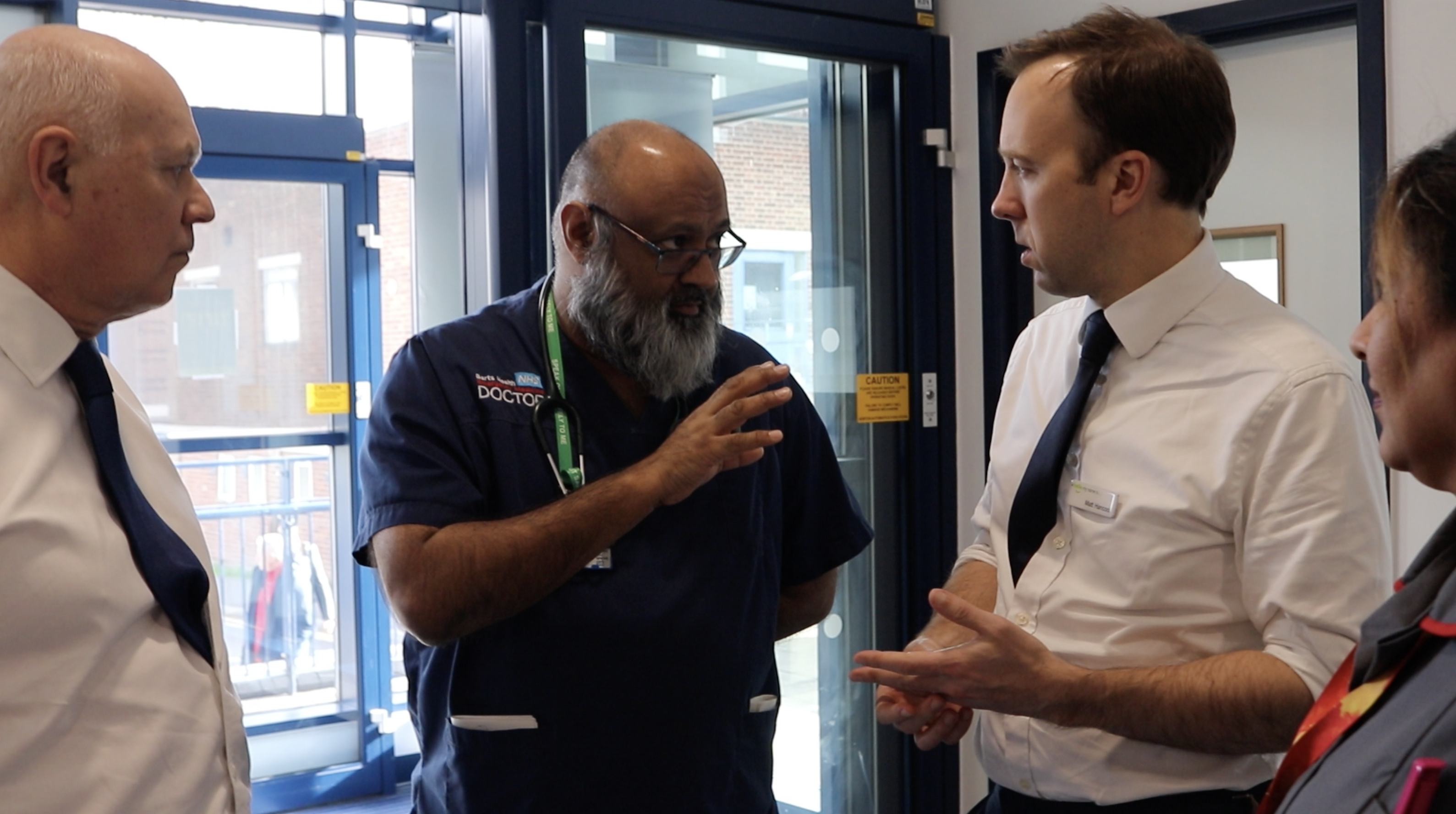 Here are a few of my reflections on your suggestions since the launch of the platform and the most recent 'Just Culture' challenge.
In the NHS, Joshua Flynn suggests staff feedback platforms like Talk Health and Care should be mandatory at a local level – I would be interested to hear from more of you on how this would help to report safety concerns.
Director Gillian Holden says in a social care setting team meetings and supervision are vital for staff to feel part of the team, which helps ensure the best quality of care. I agree with Care Minister Caroline Dinenage's response – sometimes it's about doing the simple things (like this) right.
Andrew Ottaway makes a good point about how the NHS can learn from other industries where they are doing things well. I agree. Like I said in my speech to healthcare professionals a few months ago, I am looking at others to see what learning can be applied in the NHS and I'm open to more ideas and suggestions on this.
A Just Culture can be embedded at all levels and I was interested to hear Karen Martin's suggestion about sharing staff stories with the Trust board to encourage better communication between front line staff and senior leadership. I believe that strong management and leadership are key and I want to see more talented leaders with good ideas in the NHS. We are expanding our graduate management scheme to help achieve this.
Finally, I've heard your concerns – which many of you have similar experiences of – about the need to have a fair recruitment process. One that doesn't lean in favour of bullies staying in their role. The impact of bullying is one of the reasons I've made looking after and supporting the health and care workforce one of my top priorities. I'm committed to continuing the good partnership work that representatives from the national and local NHS, social care and trade unions are doing to tackle the issue. The latest advice and guidance on good practice is available from NHS Employers' website.

Your ideas over the last few weeks and months have given me plenty of food for thought on what more can be done to help ensure you work in an NHS and social care system that is fair and just. This will go a long way in helping ensure our NHS Long Term Plan is successful. I would urge you to continue to share your ideas and examples of good practice, so that together we can make your workplace the best it can be. 
*CONTRIBUTE TO THE LONG TERM WORKFORCE IMPLEMENTATION PLAN HERE*

Hello – I'm Julian Hartley, CEO of Leeds Teaching Hospitals and Senior Responsible Officer for the national workforce group.
Working in the NHS should be the best job in the world. The NHS Long Term Plan is very clear about the importance of giving our staff the backing they need.
We must create compassionate and inclusive cultures focused on improvement, to enable our people to deliver outstanding care that is more productive and efficient, and which achieves the best outcomes for our patients.
Our national workforce group intends to do that - looking at how future workforce challenges can be addressed both as a whole, and also looking at each staff group individually.
The group includes senior colleagues working on:
supply, training and development of all staff groups
harnessing technology and data and ensuring staff have the skills to use existing and emerging technologies
developing the leadership and talent we need now and in future
embedding cultures and systems to make staff feel safe and valued, and ensure the NHS really is the world's best place to work
Thank you to everyone who has fed in their views already – by taking part in the working and steering groups, or by directly contacting our workstream chairs.
I've been heartened by the energy and commitment to harnessing all the expertise, evidence and work programmes already underway.
We're determined that all voices are heard, and we've set up a number of challenges here on Talk Health and Care, as just one more way you can share your views. Please do get involved and encourage others to read and post on the site.
So far, we've heard loud and clear that:
we should use existing networks and channels to engage as widely as we can with all staff groups, stakeholders and partners
it's important to use robust data, both for assessing where we are now and making forecasts
our response to staffing challenges must work at a local level
Above all we've heard and understood that while some challenges may take years to solve, there are actions we can take now to address the immediate challenges our staff face. Our workstreams will be clear about the impact of their proposals, not only years ahead but in the next few months.
This is a great opportunity to achieve the vision in the NHS Long Term Plan and give our people the support and encouragement they deserve.
So thank you, and please do tell us your ideas, comments and feedback on our challenges.
The programme has five workstreams, which we'd like to your views on. Click the links below to post an idea toward each challenge:
Julian Hartley
Chief Executive, Leeds Teaching Hospitals NHS Trust

We want to create a culture in the adult social care sector and the NHS where all staff have the confidence to voice their safety concerns. In order to protect the rights of patients and people with lived experience of care, colleagues and staff need to be empowered and protected to speak up.
Fear of being judged or unfair treatment are two of the big issues preventing staff from voicing safety concerns. Our NHS Long Term Plan puts patients at the centre of how we deliver care. That's why it is even more pressing that we stamp out any issues which are holding this agenda back. 
The change needs to start with a Just Culture. By embedding an ethos where staff feel safe to speak up and voice safety concerns we can put patients firmly at the heart of personalised care.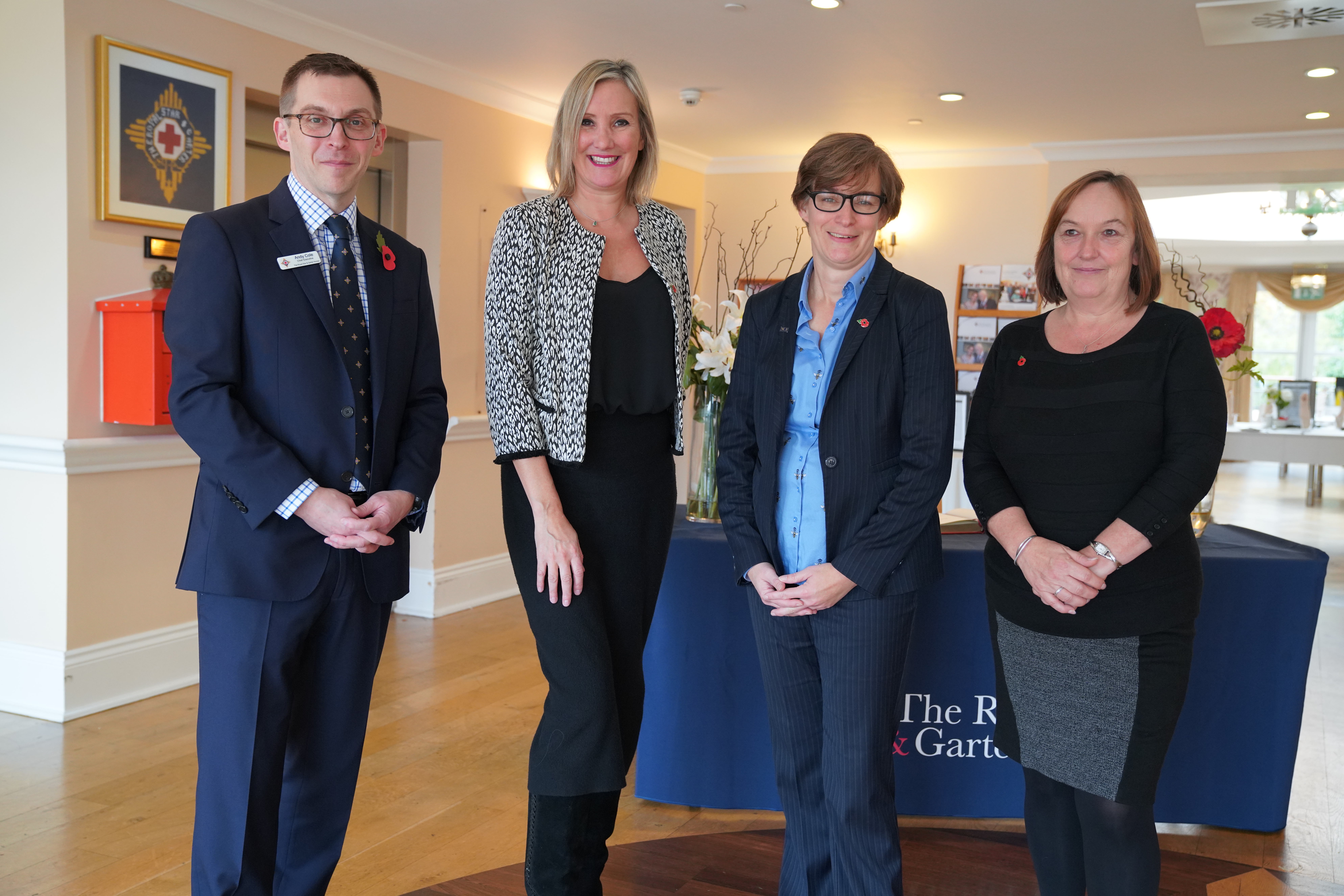 It's testament to our hard working and compassionate adult social care staff that people in their care feel extremely positive about it: they are generally happy with the quality of their care, have a very good quality of life and they feel safe and secure as a result. The most recent Adult Social Care Outcomes Framework 2017/18 survey found that two thirds of people who receive care in England are extremely or very satisfied with their care – which for me, as Care Minister, is brilliant to hear.
For the vast majority of clients, the sector is doing its best by them, but we cannot be complacent and we must continue to improve the way in which care is provided. 
Where care isn't as good as it should be, it is individuals who speak out that help raise the quality of care and improve services for everyone. This is the benefit that comes with embedding a Just Culture in our adult social care and health service.
To reach a point where people feel like they can raise concerns – confident in the knowledge that they will be listened to and won't suffer as a result – we need to create the correct working conditions and set the right culture. I believe that this is at the heart of achieving high quality, person centred care for everyone. 
For example, in Driving Improvement: Case studies from nine adult social care services, published in 2018, the CQC reported that the Managing Director of the New Deanery Care Home had described how the management culture under the previous owner had been "very controlling, very top down. Front line workers didn't have a voice, relatives didn't have a voice, the residents most certainly didn't have a voice. Nobody was speaking out because some of the poor care that had been going on had been witnessed by good people, but they hadn't felt able to speak up. The poor culture manifested itself in poor care." For staff, the change in culture made a huge difference. According to one of the senior carers: "Being encouraged to talk about things was a big change. Now, if we make a mistake we are more than happy to speak up, knowing we won't be blamed or persecuted for it. We focus on what we have to do to stop it happening again. Before, we would have been hung out to dry."
We can and should learn from each other on how to embed a Just Culture in the workplace and that's why I want to hear your suggestions.
How does your organisation achieve this? What can we learn? Join the conversation and leave your comments at the 'How can we create a just culture?' challenge.

I am delighted that 'just culture' has been selected as a key discussion topic for Talk Health and Care, giving staff an important opportunity to share their views, ideas and reflections on what is happening on the frontline.
In our proposals for a national patient safety strategy for the NHS – which we are currently consulting on until 15 February 2019 – a just culture is identified as a key element that must be embedded across all NHS providers to enable our healthcare service to truly be one that is continuously learning and improving, so we can deliver the safest possible care.  
The NHS is admired around the world as one of the safest and most productive healthcare systems there is. However, we want to make it even safer. Key to doing this is the development of a 'just culture' where staff know they will be treated fairly when something goes wrong.
We know that punishing people for making mistakes does not lead to them making fewer mistakes and pushing people to try harder does not improve safety. Instead we should focus on creating systems and processes that support staff to perform their roles as safely as possible. If people know they will not be unfairly blamed, they will be able to be more open and transparent about problems, meaning organisations have a better chance of taking actions that reduce the risk of a patient safety incident happening.
I know from my time as a surgeon that it is difficult to look someone in the eye and say something has gone wrong, but being open is the right thing to do. It is also vital in enabling us to take action to reduce future risks.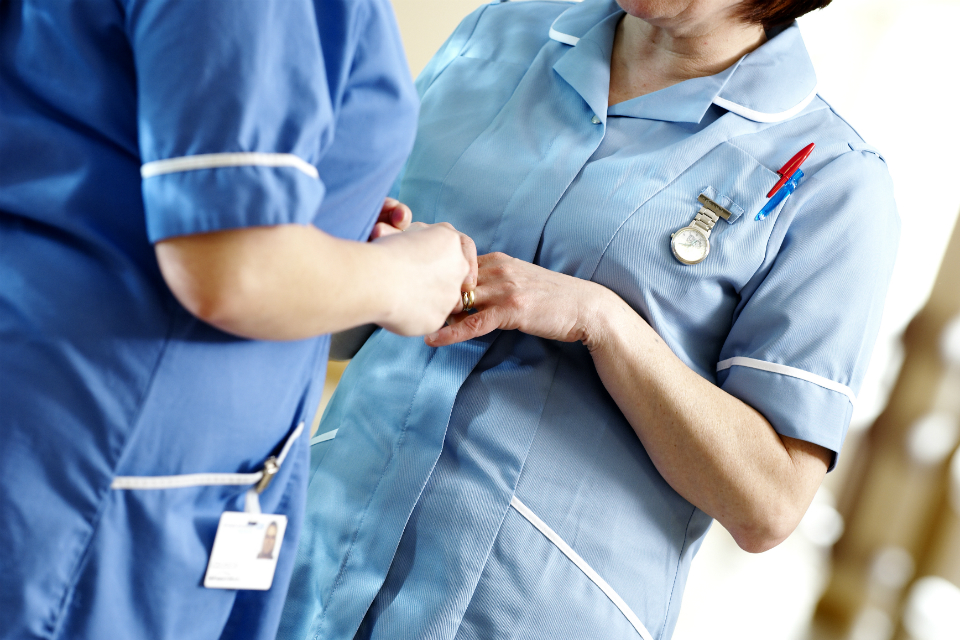 Just under a year ago, we released our just culture guide which encourages managers to treat staff involved in a patient safety incident in a consistent, constructive and fair way. We worked with our national partners, regulators and trade unions to get cross system support for this approach. We recognise that this is one small (if still important) part of helping to achieve a just culture. That's one of the reasons why we are keen to hear from you about what you think stands in the way of a just culture, and what we can do better.
I look forward to reading your comments here
Aidan Fowler is National Director of Patient Safety at NHS Improvement
 *** To leave your comments and ideas join the challenge here ***
Load more