Filter the content using the categories listed on the left of the page to find blogs, news, updates for challenges and how your ideas are being put into action.

Categories
Caring for those who care for us: making sure there's someone you can turn to
Every day, in every part of the NHS, you find acts of extraordinary compassion and breath-taking dedication underpinning the clinical expertise which makes our NHS staff amongst the best in the world.
It's measured in the small gestures – the reassuring words of a porter, or the nurse staying with an anxious patient beyond their shift – as much as the big moments of heroism, and it speaks of the strength of vocation that holds the NHS together.
Quite simply, the people who work for the NHS are the NHS. They care for us magnificently – and it is only right that we care for them too. But this isn't always the case.
The challenges of working in healthcare are considerable – and, in some cases, have tragic consequences.
I've been profoundly affected by the story of Lauren Phillips, a talented young doctor who went missing last year after working in a NHS hospital. Her father Jonathan has described an insidious culture that "succeeded in sapping Lauren's strength, undermining her self-confidence, attacking her professionalism, and devaluing her commitment". His verdict on the NHS is as straightforward as it is damning: "it was not there to give her the help and support she needed to stay alive."
What I take from this tragedy is a deep sense of resolve to change the culture and a determination to build an NHS that truly values its people. We need to challenge the culture of carrying on regardless, not asking for help, not looking for signs of burn out among our colleagues and thinking everything's okay as long as the person turns up for work each shift.
And yes, that means looking at the big solutions – addressing the inflexibility in rota planning; and recruiting and retaining the NHS workforce in sufficient numbers. These are fundamental parts of our long term plan for the NHS. As a first step, we have set out ground-breaking proposals which I hope will help people like Lauren in the future.
These include comprehensive post-trauma support to help medical teams come to terms with traumatic incidents, a 24/7 confidential mental health advice service, and priority access to mental health referrals. We will also look at ways of improving the working environment, including making more quiet, comfortable places available for overnight staff to rest.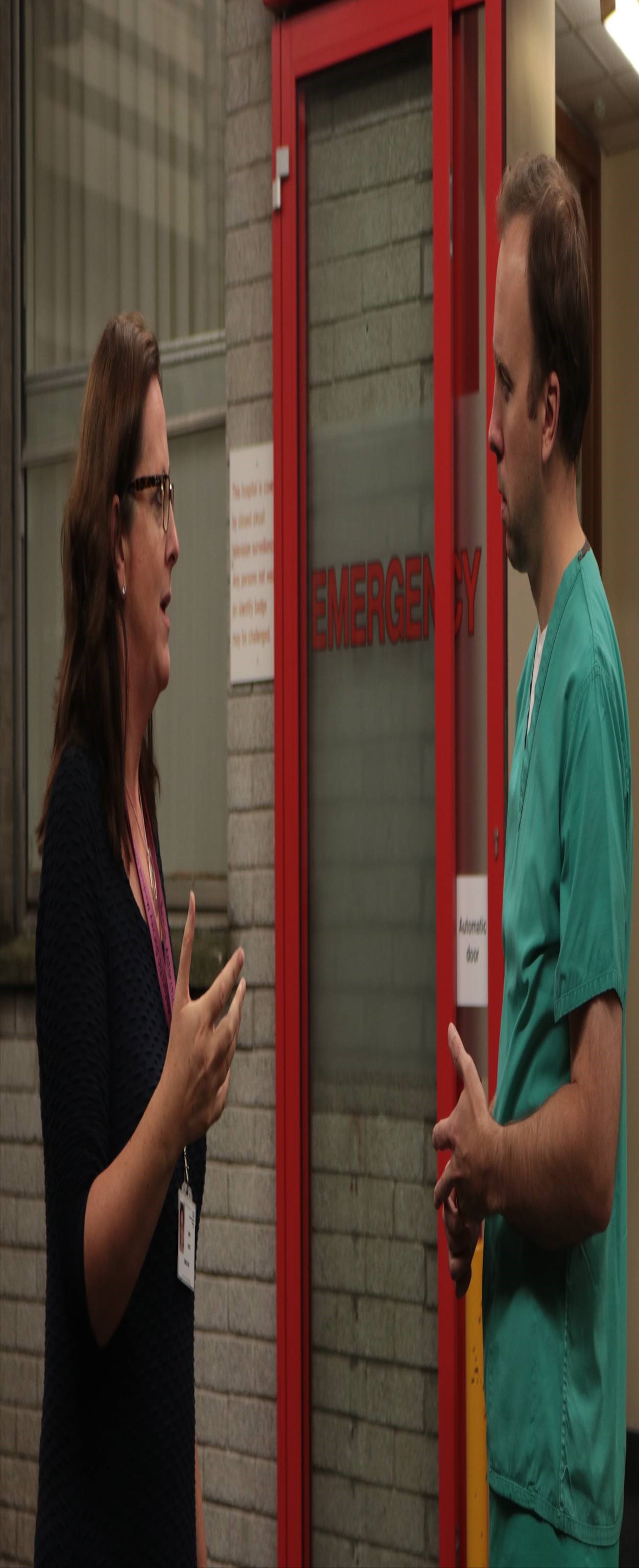 I care deeply about the NHS and I will do everything in my power to pass on this great British institution to future generations in a better condition than I found it.  And that starts by caring for those who care for us, and making sure that whenever somebody needs help, there's someone they can turn to.
The approach I have set out is just the start of a journey to make the NHS a world class employer. Frankly, it is the least we can do for people who offer so much.
This post was edited on Mar 7, 2019 by (Account removed)
SIGN IN or REGISTER NOW to join the discussion