Filter the content using the categories listed on the left of the page to find blogs, news, updates for challenges and how your ideas are being put into action.

Categories
Open and honest communication will go a long way in creating a just culture
It's been a busy and exciting start for health and social care this year, as the launch of the NHS Long Term Plan, backed by a historic Government funding increase of £33.9 billion in cash terms by 2023-24,set the tone for healthcare in 2019 and in the years to follow.
NHS Improvement's forthcoming patient safety strategy, which you have fed into by contributing to the Just Culture Challenge, will set out how we can help achieve this and will be published later this year. But if we want to engrain this work we will continue to need your feedback.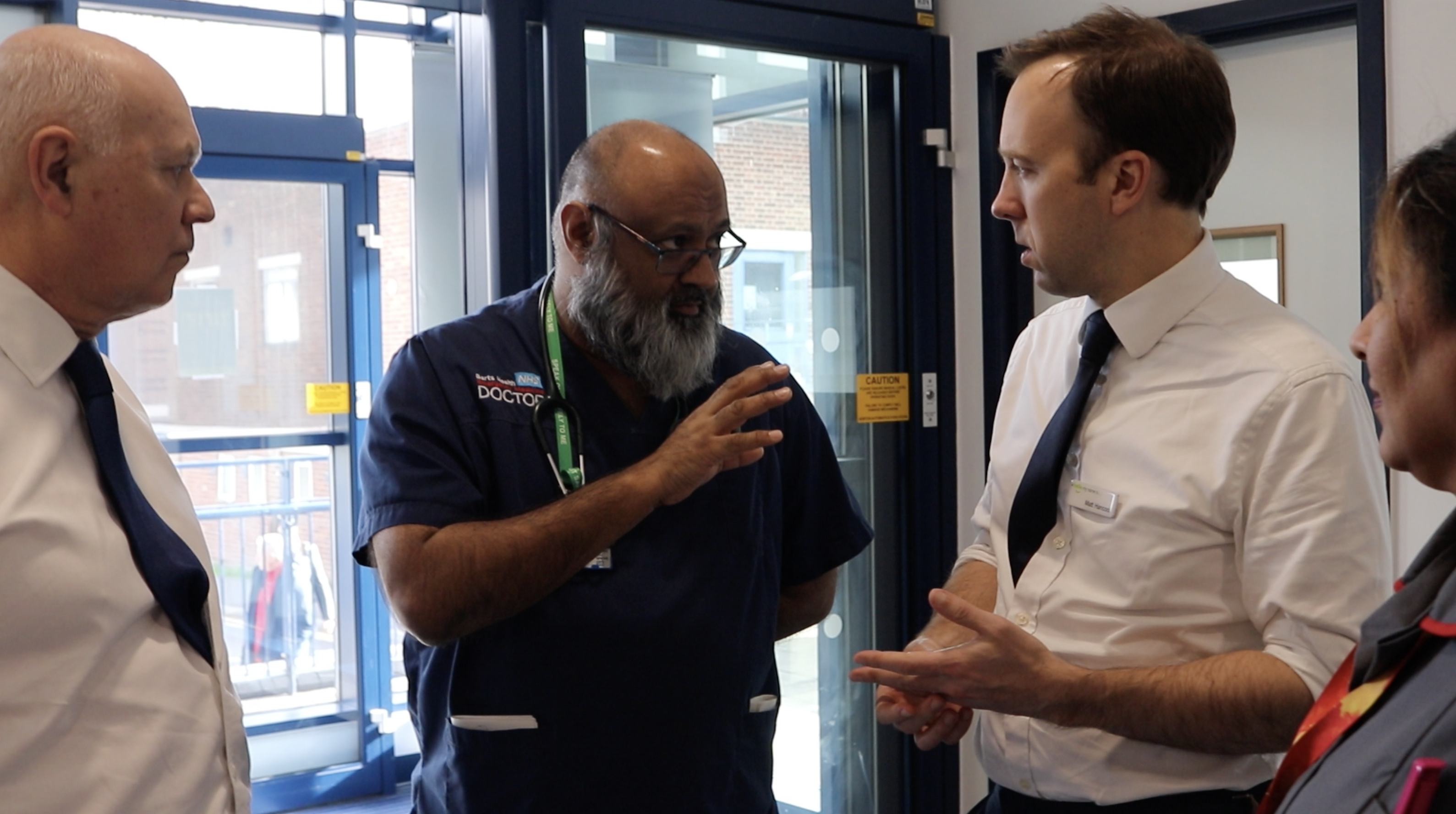 Here are a few of my reflections on your suggestions since the launch of the platform and the most recent 'Just Culture' challenge.
In the NHS, Joshua Flynn suggests staff feedback platforms like Talk Health and Care should be mandatory at a local level – I would be interested to hear from more of you on how this would help to report safety concerns.
Director Gillian Holden says in a social care setting team meetings and supervision are vital for staff to feel part of the team, which helps ensure the best quality of care. I agree with Care Minister Caroline Dinenage's response – sometimes it's about doing the simple things (like this) right.
Andrew Ottaway makes a good point about how the NHS can learn from other industries where they are doing things well. I agree. Like I said in my speech to healthcare professionals a few months ago, I am looking at others to see what learning can be applied in the NHS and I'm open to more ideas and suggestions on this.
A Just Culture can be embedded at all levels and I was interested to hear Karen Martin's suggestion about sharing staff stories with the Trust board to encourage better communication between front line staff and senior leadership. I believe that strong management and leadership are key and I want to see more talented leaders with good ideas in the NHS. We are expanding our graduate management scheme to help achieve this.
Finally, I've heard your concerns – which many of you have similar experiences of – about the need to have a fair recruitment process. One that doesn't lean in favour of bullies staying in their role. The impact of bullying is one of the reasons I've made looking after and supporting the health and care workforce one of my top priorities. I'm committed to continuing the good partnership work that representatives from the national and local NHS, social care and trade unions are doing to tackle the issue. The latest advice and guidance on good practice is available from NHS Employers' website.

Your ideas over the last few weeks and months have given me plenty of food for thought on what more can be done to help ensure you work in an NHS and social care system that is fair and just. This will go a long way in helping ensure our NHS Long Term Plan is successful. I would urge you to continue to share your ideas and examples of good practice, so that together we can make your workplace the best it can be. 
*CONTRIBUTE TO THE LONG TERM WORKFORCE IMPLEMENTATION PLAN HERE*
This post was edited on Jun 7, 2019 by Adam DHSC
Comments (2)
It's great news there's going to be a move towards increasing feedback from staff, especially the frontline services, where not only problems can be overlooked, but also solutions for improvements. Whilst there are systems like DATIX, which are used to log incidences such as near-misses and accidents, in order to perform root-cause analysis, these are 'reactive' feedback systems, and often by their nature, quite complex.
Having written numerous suggestions and proposals myself, I've often found there weren't any clear mechanisms for giving such feedback, and it's often not clear who should be informed of such ideas. Line managers can have an attitude of 'not my department's problem' or 'above my pay grade', and it often seems improper to directly contact CEOs for proposals that would have a hospital wide impact. Email addresses tend to be difficult to find or acquire, and it's not uncommon for an email carrying perhaps a life saving suggestion to be buried in a sea of other emails, so seeing a standardised system for giving suggestions and feedback I think is a vital first step. I'm glad the minister is hearing us on this vital issue.
On a separate note, in terms of looking to other countries for inspiration, Matt Hancock might be interested in Japan's healthcare system, which makes use of clinician driven not-for-profit hospitals and a wide variety of public health schemes, and has a lower per capita cost for healthcare than the UK, but a higher life expectancy. One such scheme Japan implements is a mandatory 30 minute exercise programme at the start of work to encourage fitness amongst the populace.
SIGN IN or REGISTER NOW to join the discussion