Filter the content using the categories listed on the left of the page to find blogs, news, updates for challenges and how your ideas are being put into action.

Categories
Home is where the heart is: a healthcare system built around the community
A few weeks ago, I spent the morning shadowing district nurse Liz Alderton. I was inspired to see first-hand the challenging, rewarding and vital role district nurses play in our care. This comes as a reminder that we need to do more to change perceptions about what the NHS truly represents.
If a person is hospitalised from a fall, they might have their arm put in a sling and their head stitched up, but this isn't the end of their care journey. Once they step out of hospital it's community health workers like district nurses and physiotherapists who help often elderly and vulnerable patients to recover. Community healthcare staff do this, and their work does not stop there. They are key to keeping people healthy and independent, empowering patients to better understand their conditions and manage them as close to home as possible. District nurses, for example, can provide chemotherapy in the community and help prevent patients from needing to go to hospital altogether. They are the unsung heroes of our NHS.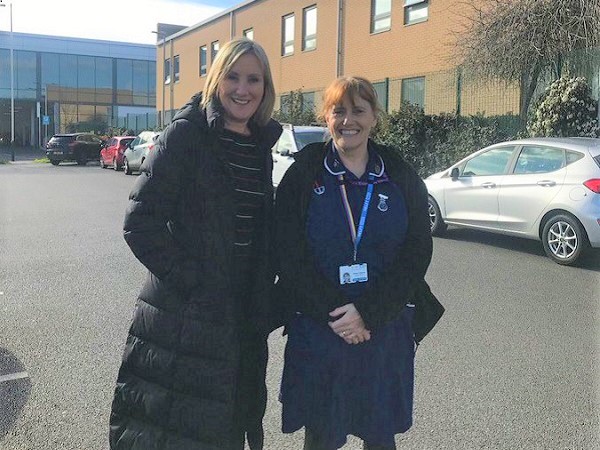 We all want to see our loved ones at home, in familiar surroundings, comfortable and close to their support network. This is the golden lifeline that community healthcare workers give to so many of us. And with more people living with complex long-term conditions, we can no longer assume a hospital is the only route to care.   
That's why the NHS Long Term Plan is putting a greater emphasis on these invaluable services, by shifting to a new way of delivering care that provides more services in the community.
For too long the role of community services in healthcare has gone largely unnoticed and often undervalued. We cannot underestimate the worth of a service that helps people to stay living independently at home for longer. I am in awe of those working in community healthcare and I have seen first-hand – when visiting areas like Frimley and Harold Hill – the massive difference you are making to people's lives. I know that in recent years your work hasn't been given the attention it deserves, but I am working to change this.
Meaningful discussions about these issues can help bring about real change, and Talk Health and Care is a good opportunity to do this. We know that community services could be better understood. 
Do you have a solution or an idea that you think can help change this? Have a burning idea on how to attract professionals out into the community? I'd really like to hear your views on this.
Share your ideas now.
This post was edited on Jun 7, 2019 by Adam DHSC
SIGN IN or REGISTER NOW to join the discussion