Filter the content using the categories listed on the left of the page to find blogs, news, updates for challenges and how your ideas are being put into action.

Categories
At the end of a long day working in social care, it's the small things that can make all the difference
This almost certainly won't be the first blog you've read on the subject of workforce, which is a challenge facing almost every local authority.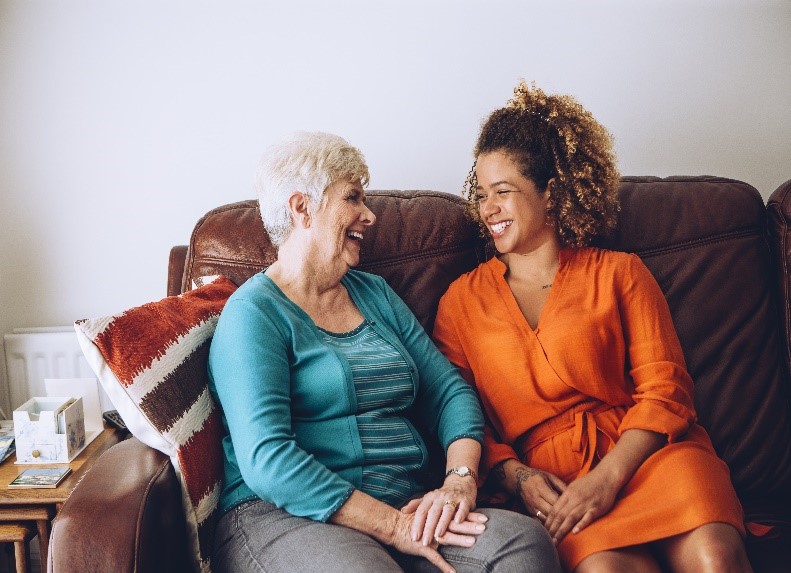 In Oxfordshire, ensuring that we have enough people working in social care is our number one priority.
Despite our strong local economy having very low unemployment rates, adult social care faces strong competition from other sectors such as retail and the area's high living cost is off-putting for many. In the South East, the number of adult social care jobs will need to increase by 48% by 2035 to keep up with rising demand – that's another 125,000 jobs.
Making social care staff feel valued and rewarded has formed a key part of our approach in addressing these issues.
We are fortunate that in Oxfordshire we have two associations who represent a significant proportion of our providers. It became clear in our discussions with them that sometimes it's the smaller things that make a real difference to their staff and mean they are more likely to stay in their roles.
As a result, we've focused a lot of effort into looking at what could make the difference in someone deciding to stay in the sector. This has included key worker housing and supported care leadership programmes, alongside our value-based approach to training programmes, which are designed to help providers choose candidates who are more likely to remain with them.
We've also spent time looking at how else we might make the lives of care providers and their staff easier, with one example being the agreement to provide a number of parking permits for use by carers within central Oxford. Whilst this may not seem like a ground-breaking solution, it actually made life easier for the carers who didn't have to worry about trying to find a parking space or getting a parking ticket. As our care providers told us, sometimes at the end of a long, hard day it's the small things that can make the difference!
It's important to recognise that the challenges we face aren't just issues for Oxfordshire as a local authority:  they also affect our health partners and care providers. Several providers have created a comprehensive package of employee benefits as part of their strategy to tackle workforce issues. We strongly believe that it is essential to work as a system across health and social care to tackle these challenges, and that our care providers are key to making this a success.
In Oxfordshire we feel that we have started our journey  to improving recruitment and retention by making staff feel valued, but we realise there is still a way to go. We would love to hear what steps you've taken – however big or small – to address your own workforce issues and make your staff feel more rewarded.
Join the conversation and add your thoughts today to the challenge 'How does your employer value the work you do in social care?'. 
Lucy Butler
Director for Children, Education and Families and Interim Director for Adult Services
Oxfordshire County Council
This post was edited on May 15, 2019 by (Account removed)
SIGN IN or REGISTER NOW to join the discussion