Filter the content using the categories listed on the left of the page to find blogs, news, updates for challenges and how your ideas are being put into action.

Categories
South West Ambulance Service had an innovative approach when it came to
getting rid of one of their old ambulances for the newly-delivered model - they
kept it. They sprayed it a multitude of bright colours and parked it proudly
out the front of their HQ.

It is now their go-to vehicle to attend LGBTQ+ pride events across the south
west of England.

Pride is a fantastic way of celebrating diversity within workplaces and
throughout society, providing a great opportunity for employers to champion
their staff.

I visited the team just as they were gearing up for Exeter pride and there was
a real buzz about it from the boardroom to the frontline.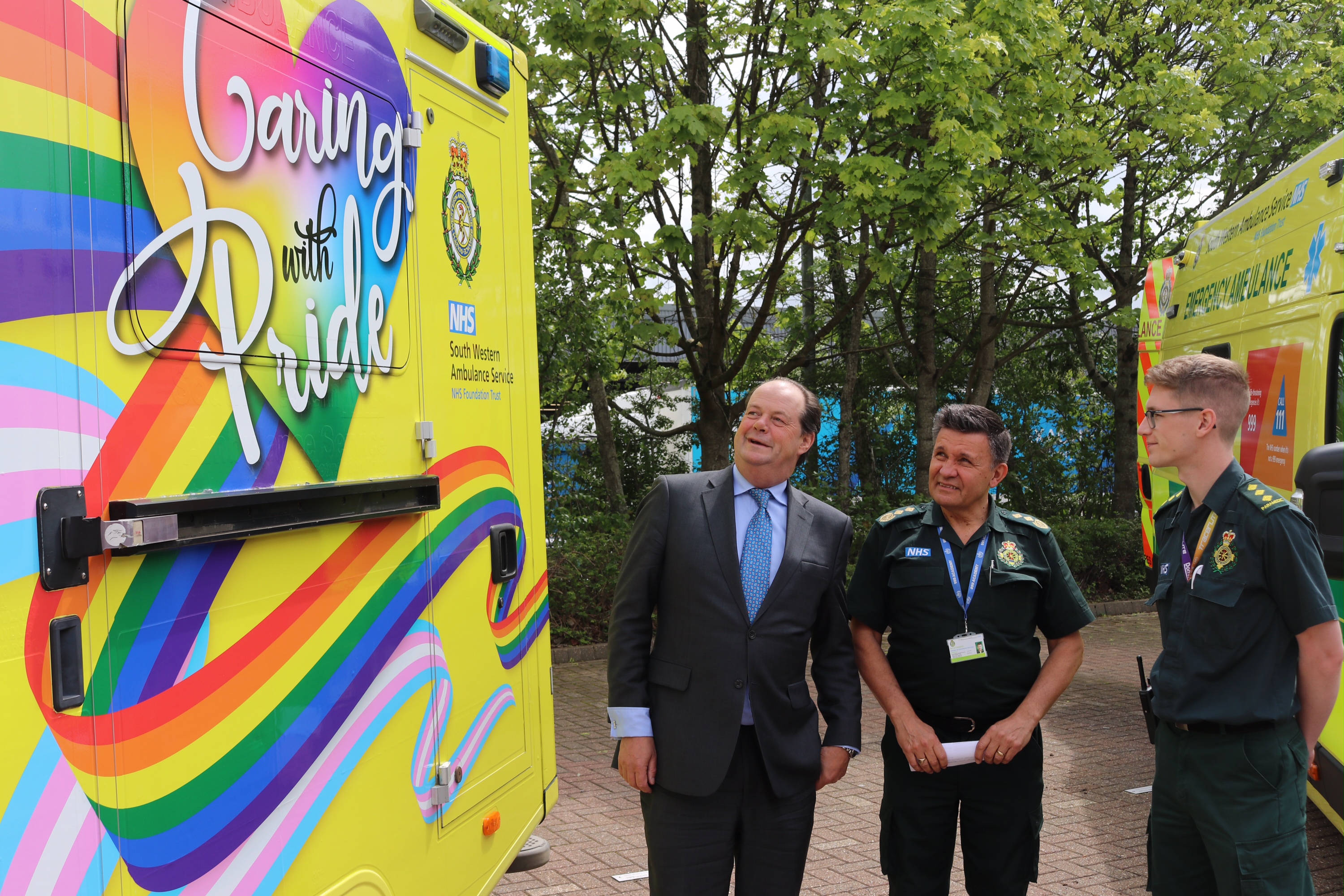 The pride ambulance is a great initiative and I'm backing SWAS to be the envy
of the parades! Tweet me @S_Hammond if you see a pride ambulance on a road near
you this summer #TalkHealthandCare.
This post was edited on Jun 10, 2019 by (Account removed)
SIGN IN or REGISTER NOW to join the discussion