Filter the content using the categories listed on the left of the page to find blogs, news, updates for challenges and how your ideas are being put into action.

Categories
Welcome from Chris Skidmore
It was a great honour to have been appointed Minister of State for Health and I wanted to start by thanking you for the amazing work you do across the NHS and social care to care for millions of us every day in our hour of need.
My mother was a nurse in Bristol, so making sure we look after the people at the heart of the NHS is really close to my heart and something I want to prioritise. Just as you look after the health and wellbeing on the nation, we also have to look after your wellbeing and give you everything you need to do the job that you love.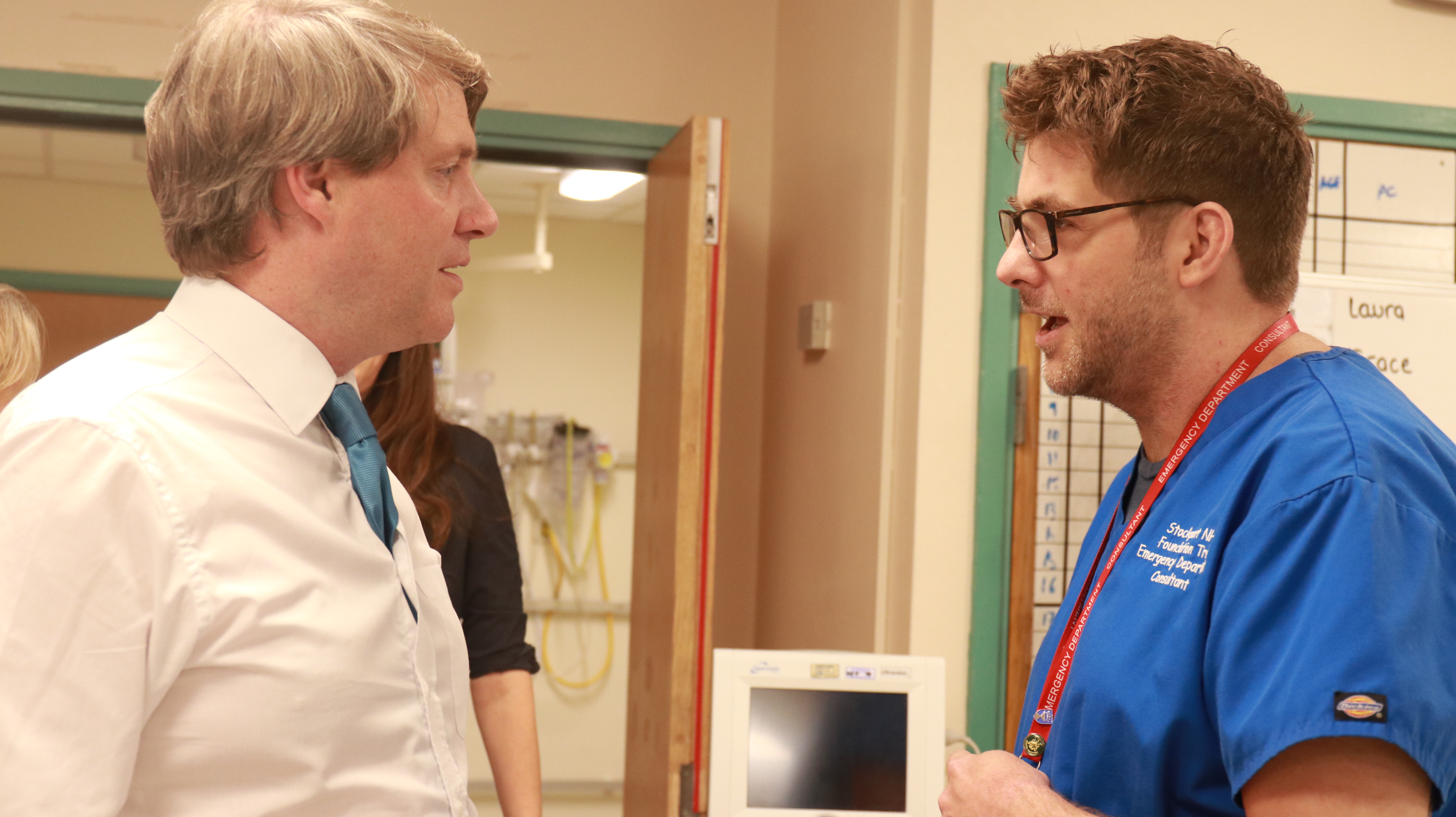 I'm incredibly grateful to all of you who have taken time to give the Department your views on the different themes that have so far been discussed in this space.
Having a forum which gives us a direct insight into the thoughts and feelings of the health and care workforce is a real privilege. I've been reading some of the interesting suggestions and comments from past challenges and it's clear what matters to you all is: 
having access to the training, development and support that staff need
feeling included and valued as well as feeling empowered and achieving their full potential
To build on what we've already learned, I'm using this month's challenge to ask: what would help you create the work-life balance that you want? 
We want to make the NHS and the social care sector in this country the best place to work in the world. 
But it's so important that the health and care system also works for you. For some this means working flexibly, for others it means knowing exactly what shifts you're going to be working, week in, week out.
You, the people running our health-system 24 hours a day 7 days a week, are our most valuable asset and I know how important it is to achieve a work/life balance. This is why we are looking into new flexible working arrangements to help you to balance your work and personal life better – whether that's parents who, like me, have caring responsibilities for children or loved ones, or staff who want to take time out for life-long learning, further education or other interests. 
The Interim People Plan, published earlier this year, touches on the importance of flexible working in allowing 21st century professionals to deliver 21st century care. If we are to turn that into a reality, it's really important for us to hear your views on how we can shape policies so that flexible working - whether it be through part-time work, flexitime, working through a bank, or working from home - can make your workplace the best it can be.
By listening and acting on your ideas, I believe the NHS and social care sector can continue to be an attractive and rewarding career choice.
I look forward to hearing from and meeting as many of you as possible in my role as Health Minister.
This post was edited on Aug 15, 2019 by Adam DHSC
Videos
SIGN IN or REGISTER NOW to join the discussion