Filter the content using the categories listed on the left of the page to find blogs, news, updates for challenges and how your ideas are being put into action.

Categories
Why stability is as important as flexibility at tackling nursing shortages
This blog has been authored by Dr. Charlotte Gascoigne, Director of Research and Consultancy at the Timewise Foundation. 
Ensuring nurses have stable schedules is critically important, as research has shown. Now we need to take action.
Why? Because in nursing, 'flexibility' often means varying one's working pattern each week to meet service needs, leaving nurses with little work-life balance. The exception is the ironically named 'flexible working arrangement' (FWA), which may provide a stable schedule that is the same from week to week. But FWAs are rationed, with parents getting first priority and others feeling that their needs are ignored.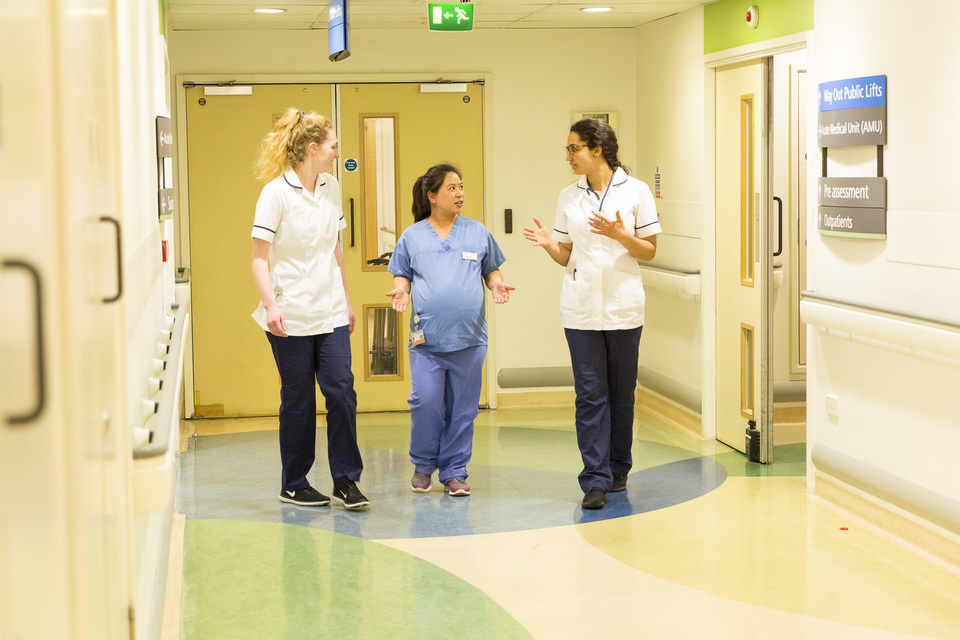 53% of nurses say schedule stability is important to them.
We've looked at how to achieve increased schedule stability for those nurses who want it. We interviewed 275 nurses from ten wards at two hospital trusts: 53% said a stable schedule that was the same from week to week was important to them.  We then worked with ward managers and e-roster teams to identify improvements to the rostering process. Here are three key recommendations:
1. Increase the number of roster requests each month. Our research showed that this can be an alternative to FWAs as a means of improving nurses' satisfaction with schedule stability.
2. Change the language of work-life balance to reflect what's actually possible – and to include all nurses' preferences, not just parents' preferences. Not every nurse can have a fixed pattern, but every nurse can be asked about their 'shift pattern preferences'. Many nurses expressed a preference for a stable pattern that is the same from week to week, but others had preferences around night shifts, recovery time, weekend working, and how shifts are spread across the week.
3. Use technology to create more opportunities for nurses to input into their working patterns. In addition to the date-specific requests which nurses already make for each month's roster, nurses could also input into their working patterns at two other points. First, long-term shift-pattern preferences (in the categories listed above) could be input into the auto-roster (as preferences, not rights). And secondly, last-minute requests could be facilitated using apps. All these opportunities need to be positively welcomed as means of attracting and keeping staff. 
So far, so interesting. Now what?  More work is needed by both central stakeholders (including NHSE/I) and hospital trusts – and it's needed now.  The service needs to recruit 40,000 more nurses in the next five years. This will only be possible if we can stimulate a higher quality conversation about what work-life balance really means in a highly-constrained environment like nursing – and if we put nurses' work-life balance much higher up the policy agenda.
This post was edited on Sep 13, 2019 by Andrew DHSC
SIGN IN or REGISTER NOW to join the discussion