Filter the content using the categories listed on the left of the page to find blogs, news, updates for challenges and how your ideas are being put into action.

Categories
Work-life balance means different things to different people - so let's keep talking
It's been fascinating seeing your responses to this month's challenge. It's so easy to assume that work-life balance means the same thing to everyone, but it's abundantly clear from your responses that it's a very variable, nuanced and personal concept.
For me, having a balanced life means working on early morning trains rather than staying away overnight, so I can spend time with my family in the evenings, riding bikes to meetings across London so I can get a change to my day, a bit of exercise and some fresh (ish!) air and at a more fundamental level effectively being in a job share with David Prior as we bring NHS Improvement and NHS England together and flexibly sharing the responsibility of leading the combined organisations.  So I am definitely a firm believer in flexible working!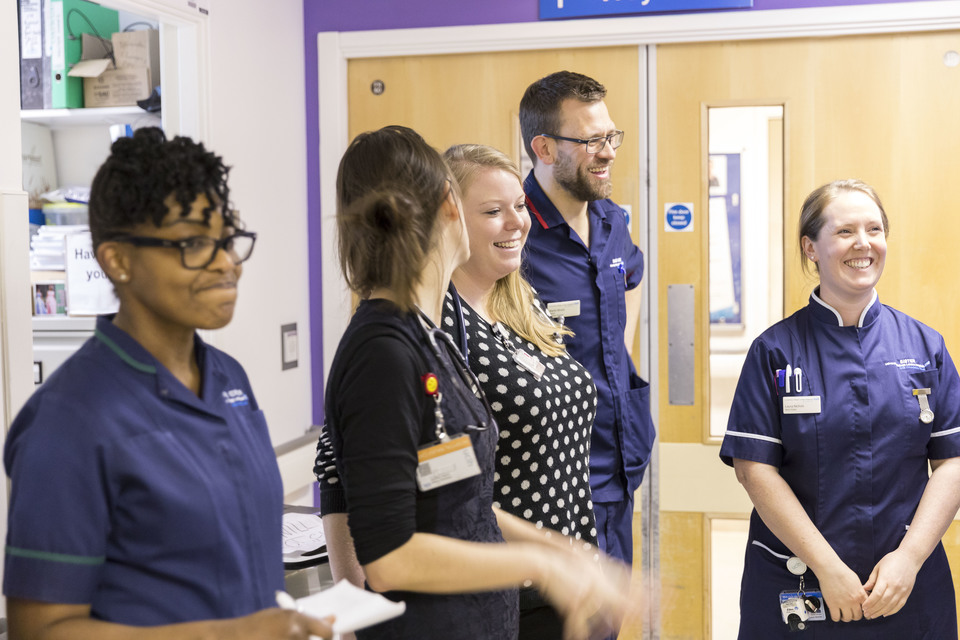 Your responses to this challenge have shown that's only a small part of the picture. For some staff, it means the opportunity to work from home more often, or to change working hours at short notice. For others, especially clinical staff, that kind of flexibility often isn't possible, and it's more important to know, as far in advance as possible, precisely when you'll be expected to work.
There are some great examples of NHS organisations innovating in this area, For example the work at Essex Partnership University NHS Foundation Trust which illustrates the benefit for the organisation in rolling out flexible working arrangements, at West Midlands Ambulance Service NHS Foundation Trust where they have changed their approach to flexible working, or at Derbyshire Community Health Services NHS Foundation Trust where they have supported managers to deal with flexible working requests.  But it's clear that there's more that the NHS can do, as a modern employer, to make working more flexible, and the NHS a better place to work. In the Interim People Plan, we've talked about ensuring that the workforce feels they have a voice and are in control. This includes a commitment to promoting work-life balance, flexible working and clear and timely rotas.
Something else that's come out from your responses is that, for some of you who do work flexibly, your experiences haven't necessarily always been positive. You're concerned about how time away from the office might impact your career progress, and some of you have stressed that the solutions that do exist to promote work life balance aren't always optimised for shift working, or 24 hour rota periods.
It's been great to read of people's experiences, positive and negative, and please do keep sending them through to us. I'm particularly interested in the comments about annualised rotas, and it's something we'll be looking at closely with trusts who have managed to make it work.  If we're going to continue to attract talented and passionate people, it's essential that we consider employees life as much as their work. So thank you again for your ideas and your engagement - let's keep the conversation going!
This post was edited on Sep 13, 2019 by Andrew DHSC
Comments (1)
Flexibility at work is a great idea, but you need to get more managers on board with this as they appear to feel it is there right to decide what is a good life balance for their staff, not listening to them.  Service need is blamed for not allowing flexible working but when you work in an office, this seems a little unfair.
SIGN IN or REGISTER NOW to join the discussion