Filter the content using the categories listed on the left of the page to find blogs, news, updates for challenges and how your ideas are being put into action.

Categories
Supporting staff to achieve their potential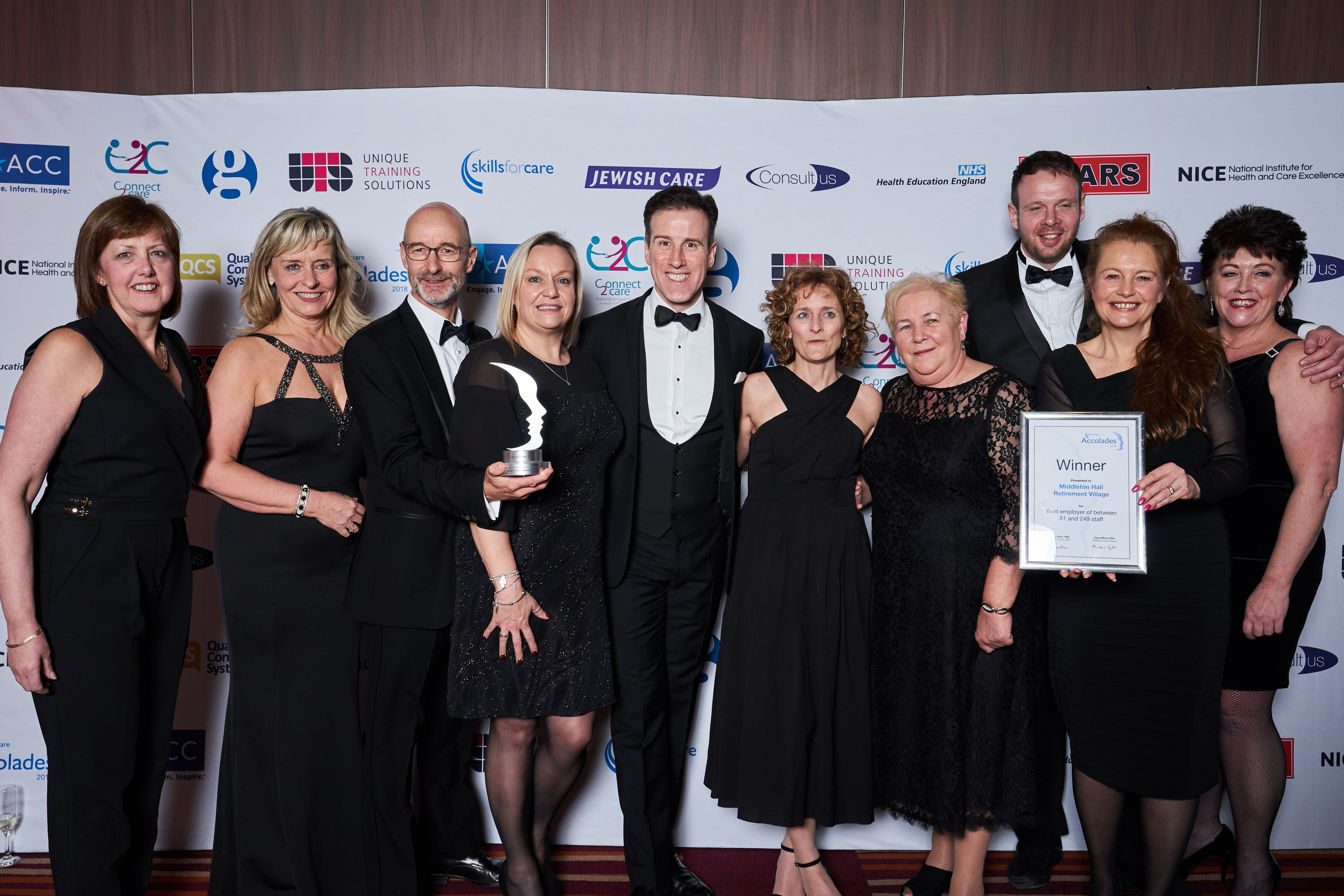 People often tell me how impressed they are by our facilities at Middleton Hall Retirement Village. 
I frequently point out that it does not matter how much we spend on facilities, it would be wasted if we did not have the best people working in those facilities. We're fortunate to have a great team working here, but it may not be a total coincidence.
For me, there are 8 key areas that have contributed to our success in social care.
1. Visible leadership
It starts at the top. Our directors all work in the business and are highly visible and accessible to staff and residents. This includes a weekly drop-in with me, when any employee can come and ask questions or talk about their concerns.
2. Vision and values
Middleton Hall is driven by a clear vision and strong values that are consistently demonstrated by its leaders. Our senior managers and directors can be found eating with residents, attending resident and staff meetings and taking part in events.
3. Making sure staff are supported and enjoying their job
We understand that there's a clear link between customer satisfaction and employee satisfaction. Our leaders cannot deliver care and support personally to all our residents.  However, we can ensure that our employees have the right support and training and, most critically, enjoy their jobs – I've been known to loiter at the staff entrance asking people finishing work how their day has been!
4.Recruiting on values
We recruit on values and attitude rather than experience. When we opened our newest care facility last year, over half the new recruits had not worked in a care home before.
5.Enjoyable, educational training
We have our own training manager but also use external trainers. Our training is both technical and values-based, and is designed to be enjoyable as well as educational – past sessions have featured the New Zealand All Blacks and the Haka!
6.Values-based management
A key part of our management process is Middleton Hall's 'values commitment'.  This looks at how our people go about their jobs rather than what they do.  All employees are measured against our values commitment at least once a year. 
7.Planning to improve services
Each manager writes a service improvement plan for their service each year. These plans are based on our company objectives and key performance indicators. The plans are then shared with their teams, linked to individual objectives and employees are asked to contribute ideas.
8.The 3Cs: challenge, change and communicate
The '3Cs' encourage everyone to take responsibility. We all have a part to play in challenging managers or colleagues, being open to change and communicating.  Our monthly employee newsletter highlights achievements, outlines what's on and shares best practice. Meetings are timed to communicate up and down the organisation. 
Does our approach work? Well, 96% of employees say they would recommend Middleton Hall as a great place to work, residents and families have rated the service as 'excellent' (60%) or 'good' (40%) in last year's customer satisfaction survey, and the Care Quality Commission has given Middleton Hall an Outstanding in every area – but we can always do better!
This post was edited on Sep 14, 2018 by Helen Wilkinson
Comments (1)
Thanks for sharing this Jeremy - It's an incredible achievement. 
Sharing the good stuff that works is something we're always very keen to see and do at CQC
SIGN IN or REGISTER NOW to join the discussion