Filter the content using the categories listed on the left of the page to find blogs, news, updates for challenges and how your ideas are being put into action.

Categories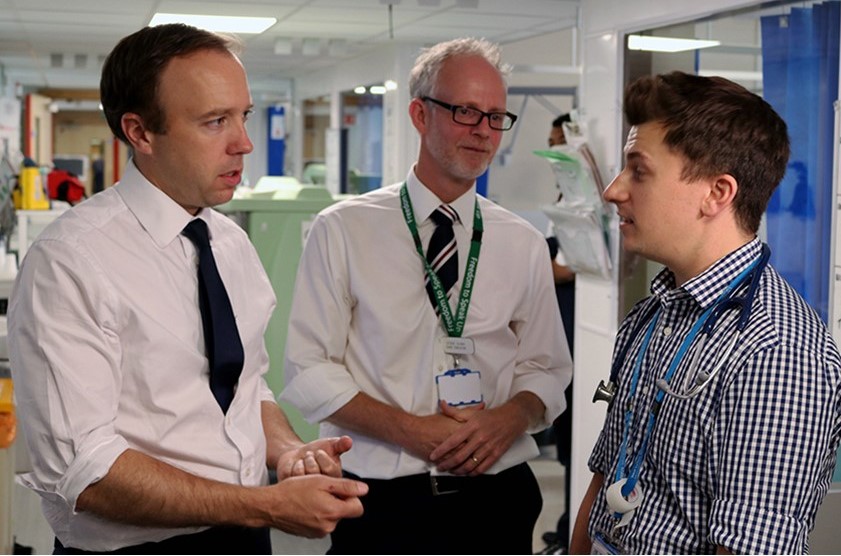 Last week we launched #TalkHealthAndCare in Bristol and one week in, I'm so pleased that thousands of you have already visited the site and given specific ideas about how we can support you at work.
I'm really grateful to all of you who have taken the time to tell us what you think, and I have already read with interest many of your suggestions, including how we better learn from serious incidents, to ideas about empowering staff to bring their compassion to the fore when dealing with patients.
Kieran's post, ONE healthcare record system to rule them all…, was the first idea I commented on and there are many more that I have read and hope to respond to soon. I completely agree that IT systems need to talk to each other and in the future we will publish robust standards that IT systems must meet if they're going to be bought by the NHS.
We've also been asked, when we have a gap in a rota, why not offer more money to NHS staff instead of relying on external agency staff? And I completely agree – we're encouraging trusts in the NHS to move more and more work over to staff banks instead. This is the in-house solution to temporary staffing, where NHS staff are paid to fill gaps in rotas, saving money on agencies, and ensuring better continuity of care. For the staff members, working through a bank can provide much needed flexibility and we're working with several trusts to pilot new ways to make these banks work even better for you, and for patients.
Another area that has come up is working without fear of bullying, discrimination or violence. It's one of the toughest areas to talk about but I have been impressed with those who have shared their experiences of how it has been handled in the workplace. We have a lot to do but are already making progress, with the introduction last week of new laws to better protect NHS staff by increasing maximum prison sentences for those who assault our hardworking emergency services colleagues.
There is so much to do, please keep contributing.


This post was edited on Jun 7, 2019 by Adam DHSC
Comments (5)
SIGN IN or REGISTER NOW to join the discussion