Filter the content using the categories listed on the left of the page to find blogs, news, updates for challenges and how your ideas are being put into action.

Categories
Putting mental health first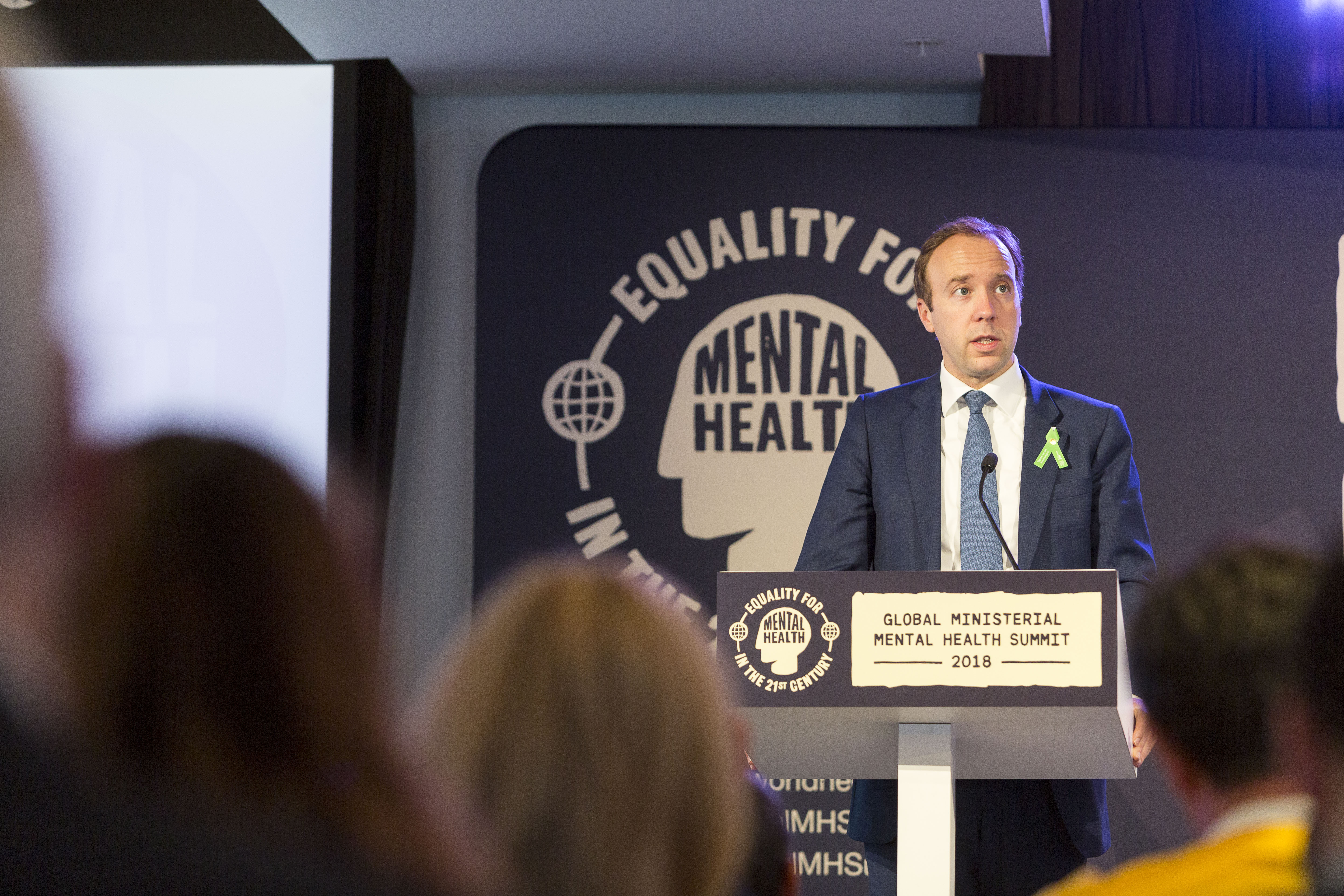 This month, not only did we mark World Mental Health Day on October 10th, but we welcomed delegates from across the globe to the first ever Global Mental Health Summit.

This was a landmark moment to help change the way mental illness is perceived worldwide. More than 40 countries sent representatives to the Summit, and we made a global declaration that mental and physical health should be treated in the same way.

During the Summit I announced an extra £30m of funding for global mental health research. And we announced the creation of the world's first ever Minister for Suicide Prevention, a role being taken up by the excellent Mental Health Minister Jackie Doyle-Price. She will lead a new national effort on suicide prevention to overcome the issues that prevent people from seeking help.
I'm aware that promoting healthy mental wellbeing starts in the workplace. For example, we know many GPs have experienced mental health conditions such as depression, anxiety, bipolar disorder and post-traumatic stress disorder. So we're doing something about it. Simon Stevens, Chief Executive of NHS England, recently announced funding for a new mental health support scheme to prioritise doctors' mental health. The confidential NHS GP Health Service provides support to GPs with issues relating to a mental health concern, including stress, depression or addiction – you can find out more details at www.gphealth.nhs.uk.
There's plenty of advice available on this subject, but if you and your team are facing any issues, mental health charity Mind recently shared some helpful tips on our #TalkHealthandCare blog on how staff can look after their wellbeing.

We're committed to turning the tide and changing the way mental health is perceived and treated. I'd love to hear your views on what more we can do to support you where you work.              
This post was edited on Jun 7, 2019 by Adam DHSC
SIGN IN or REGISTER NOW to join the discussion