Filter the content using the categories listed on the left of the page to find blogs, news, updates for challenges and how your ideas are being put into action.

Categories
The clinical leadership mindset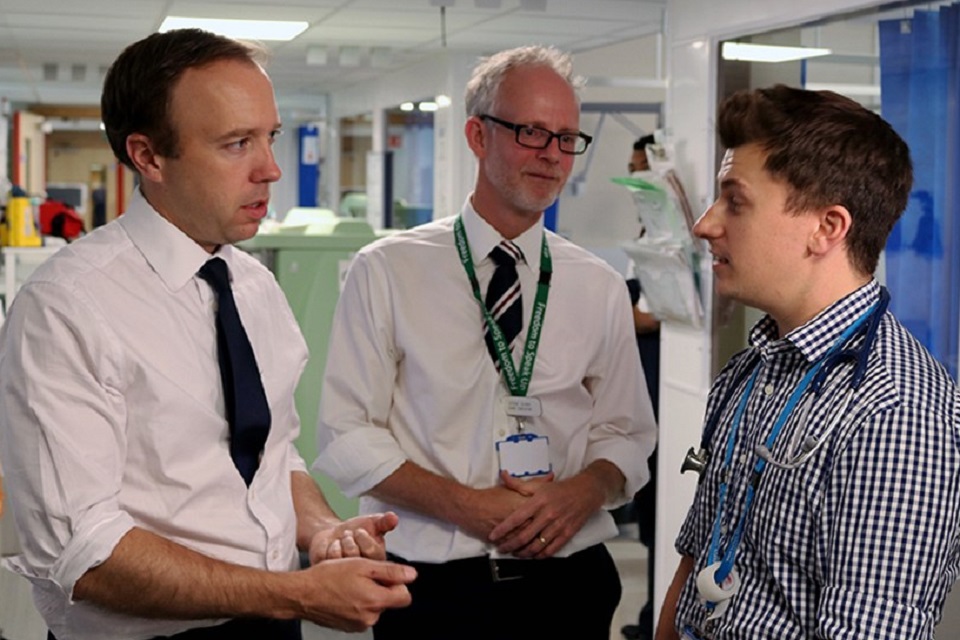 As soon as we come into contact with the NHS, most of us can be confident that we will get compassionate, high-quality care from hardworking staff who have trained for years to be some of the best in the country at what they do.
They know how it works and they know what patients want and need. But too often, their many years of vital experience doesn't inform the way the NHS is run, with too few clinicians making the move into NHS leadership roles.
Some have done it with great success - Professor Jane Cummings at NHS England;Dr Nick Broughton at Southern Health; Professor Marcel Levi at UCLH.
Another is Dr Sonia Swart, Chief Executive of Northampton General, who firmly believes clinicians have a key role to play in always being aware of the need to improve the systems of care in which they work.
But there must be something stopping talented people, who possess the qualities great leaders need, from rising to the top.
A review by the Faculty of Medical Leadership and Management has identified a number of barriers for clinicians considering senior leadership roles in the NHS – a lack of a clear career path into leadership roles; a lack of exposure to management and leadership responsibilities; and the perception that being a leader and being a clinician are "incompatible".
This has to change.
We want clinical staff to use the invaluable experience they've gained on the frontline to drive forward progress at departmental, trust and national levels. To instigate this new approach, we will be identifying the best ways to support staff who want to be on a pathway to senior leadership, as well as providing guidance for easy ways for all staff to engage in leadership activities.
We want this mindset to permeate throughout every level of the NHS. From day one of a junior doctors' career to the retirement of the most senior nurse, they should be encouraged to think about leading from the front, driving a culture of innovation and striving for better processes at every turn.
As a result, undergraduate and postgraduate education will have a new focus on leadership qualities, enabling clinicians of tomorrow to embrace this new mindset today.
This isn't about creating more management roles – it's about making sure those on the frontline know decisions from the top are thought-through, well-intentioned and informed by years of practical, front-line experience.
We need the right mix across the NHS leadership community, combining frontline clinical knowledge and experience with leadership skills and vision to benefit the whole team, benefit the NHS, and benefit the nation.
This post was edited on Jun 7, 2019 by Adam DHSC
SIGN IN or REGISTER NOW to join the discussion