Filter the content using the categories listed on the left of the page to find blogs, news, updates for challenges and how your ideas are being put into action.

Categories
Supporting NHS staff to provide the best possible care
I am Stephen Hammond and I was appointed Minister of State for Health, at the Department of Health and Social Care, last month. As the Minister with responsibility for the NHS workforce, I am pleased to be working with a Secretary of State who has placed such a high priority on supporting the people who work in the health service to provide the best possible care.
My first visits were to St Bartholomew's Hospital and North Middlesex Hospital. There I heard from staff about the issues they face every day – they echoed much of what you and colleagues from up and down the country have posted to the #TalkHealthandCare platform. That there are issues with the availability of training and development, that there isn't always enough time to care, that too often people experience bullying at work. None of these things are acceptable.
As the NHS prepares to publish its long term plan, now is an ideal opportunity to describe what will be different for health and care staff working in the NHS in ten years' time. I am clear that the issues facing staff need to be front and centre in the plan and that the change it will describe must be delivered in partnership – with national organisations working with unions, employers, patients and staff to deliver services that are clinically led, high quality and sustainable.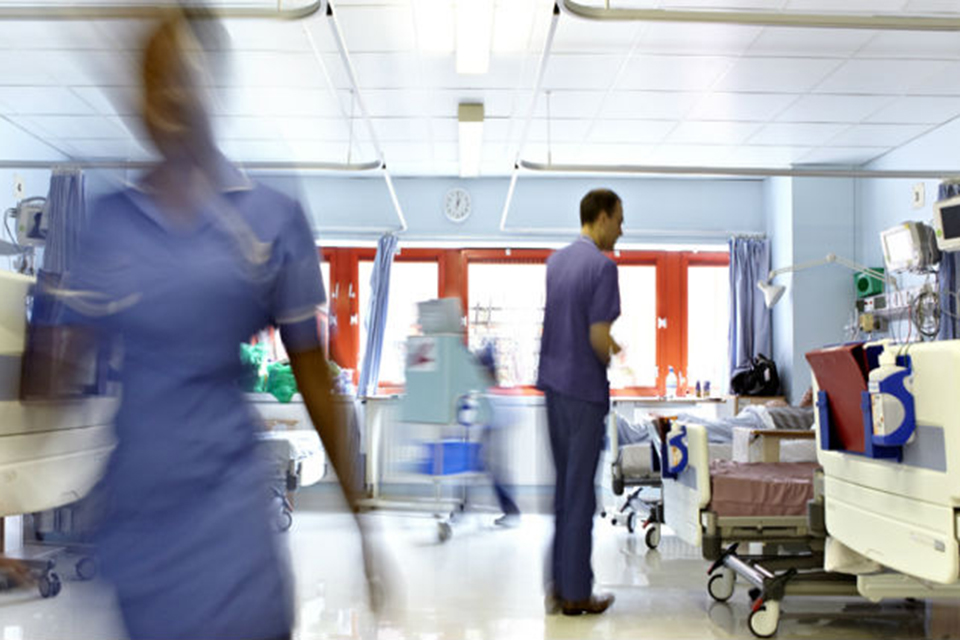 Over the coming weeks you will see me contributing to the discussion here and as I embark on visits to hospitals across the country. I am committed to continuing to listen to your views so I can best understand what support you need. And I am committed to working with you to help solve the issues you face every day.
This post was edited on Jun 7, 2019 by Adam DHSC
Comments (2)
Hi Stephen,
Great to read that you'll be travelling the country to speak with NHS staff and healthcare professionals to listen to their first-hand views of the important issues affecting quality of care on the front line. I'm sure on your visits you will come across many passionate individuals who will have so many great ideas and experiences to share that can only make a positive difference to the quality of care for the individuals who need it most.
 I'm glad that you mention training and development as one of the key issues facing professionals in our NHS workforce. I'm sure you will naturally speak with NHS staff who have received training and those who have been left frustrated by a lack of access to quality training. I would encourage you to observe training taking place to help shape ideas for how we can make quality training consistent and accessible for all who work in our NHS.
One of the methods of delivering training we have been developing to make it more accessible is an e-learning platform that we will be launching in the New Year. We've had really positive feedback when trialling the new system from learners and  decision makers so we feel e-learning has to be part of the conversation around training in the sector going forwards.
We look forward to reading about your findings as you travel in the coming weeks.
Best,
Fay
Thank you for your comment Fay. I will keep you updated on my visits to hear from front-line staff and of course I will observe training so I can better understand what support staff need.
Stephen
SIGN IN or REGISTER NOW to join the discussion