Filter the content using the categories listed on the left of the page to find blogs, news, updates for challenges and how your ideas are being put into action.

Categories
A Long Term Plan for the future of the NHS
Staff like you are the heart and soul of the NHS – an organisation which is rightly one of this country's proudest achievements. Over a million people rely on its services every day.
Yet the numbers are rising and our growing ageing population presents an unprecedented challenge to its hardworking and dedicated staff.
This week we have launched the Long Term Plan for our NHS. A comprehensive set of proposals, which will ensure it does not just meet this challenge, but secures the NHS for future generations to come.
Any plan for the future of the NHS must be backed up by more money. That's why earlier this year the Prime Minister announced the largest funding settlement in the history of public services, increasing the budget by £20.5bn a year by 2023/24. 
The bold and ambitious plan is the product of thousands of conversations with our clinicians, patients and the public right across the country to focus on the priorities that matter to us all.
The Long Term Plan will grow and better support you, our hardworking NHS staff, and invest in new technologies to bring the NHS into the digital age – making it fit for the future.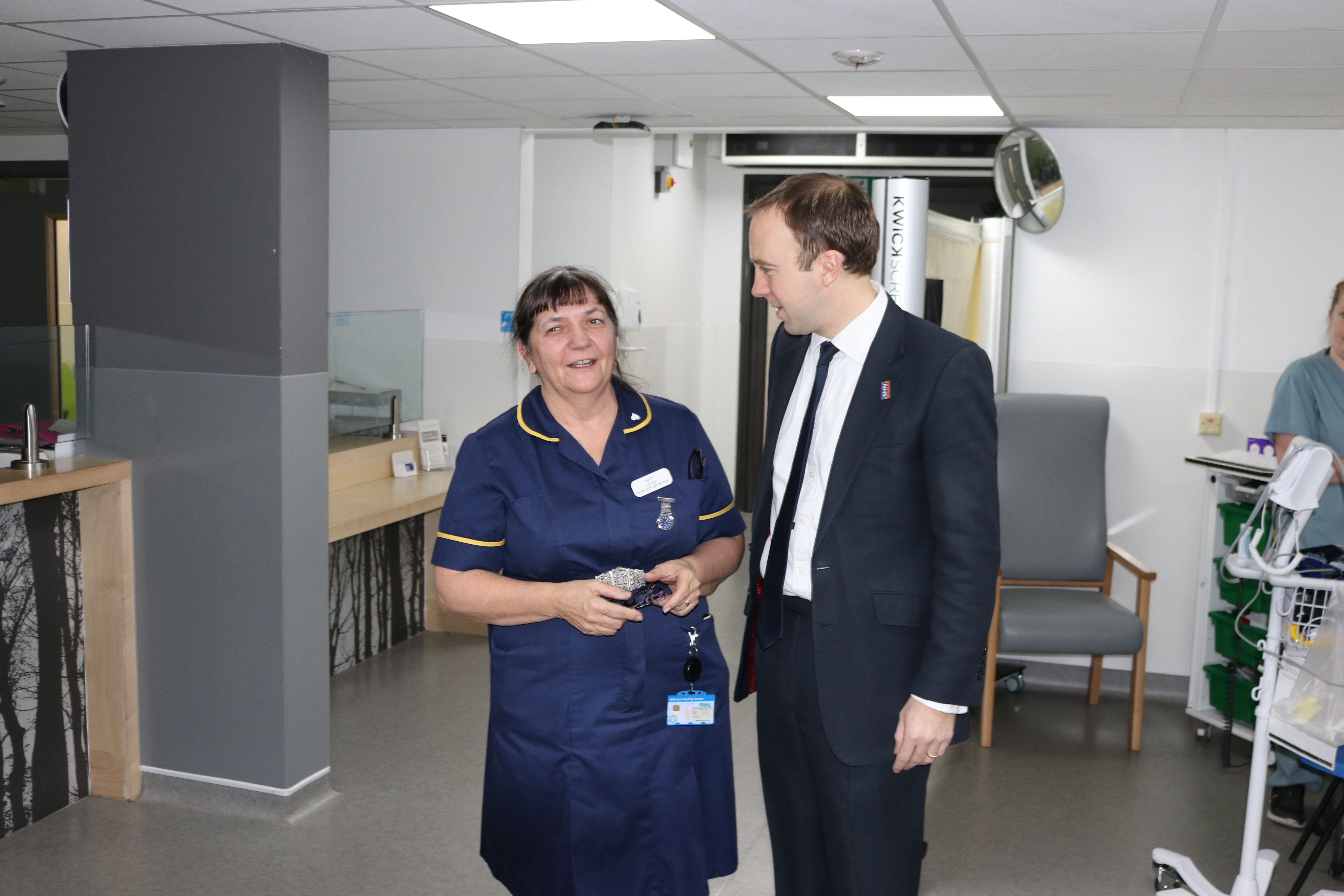 There will be a new focus on prevention, personal responsibility and promoting good health, and more rapid diagnostics and new treatments will improve your care.
In essence the plan will ensure everyone from the beginning to the end of their life will get the best possible support.
Every baby will get the best start in life as we revolutionise maternity safety and new parents will be supported with better recognition of symptoms and access to mental health services.
It is a tragedy that our children growing up now are more likely to be affected by poor mental health. That's why our plan will see more support for children in schools, faster waiting times for specialist therapies and improvements in how children are looked after in hospital. 
We must take better personal responsibility to prevent ill health throughout our lives. There will be better and more targeted screening and a clear shift towards promoting good health, not just curing illness. We will improve detection, introduce more targeted screening, and build Rapid Access Diagnostic Centres so you can get a diagnosis quickly. We will fund new treatments and technologies such as genomic testing to personalise treatment.
And we will support people to age well – bringing teams from across primary and secondary care together to make sure older people get the support they need to remain independent in their home for longer, avoiding unnecessary stays in hospital.
You, our hardworking NHS staff, will be able to grow as a workforce, as we support opportunities for thousands more doctors, nurses and other health professionals, particularly in mental health, primary care and community services.
We will create a better working environment for you, our NHS staff, with better training, support and career progression and action taken on bullying and violence to ensure our health service has the staff it needs to care for you and your family.
Our Long Term Plan will ensure the NHS continues to be there, from cradle to grave, free at the point of use, based on clinical need and not ability to pay.
I will always champion this, and the hardworking staff who continue to be dedicated to making this happen.  
A health service and workforce that can look to the future with confidence and hope.
 *** To leave your comments and ideas join the challenge here ***
This post was edited on Jun 7, 2019 by Adam DHSC
SIGN IN or REGISTER NOW to join the discussion