Filter the content using the categories listed on the left of the page to find blogs, news, updates for challenges and how your ideas are being put into action.

Categories
Good staff engagement leads to good patient care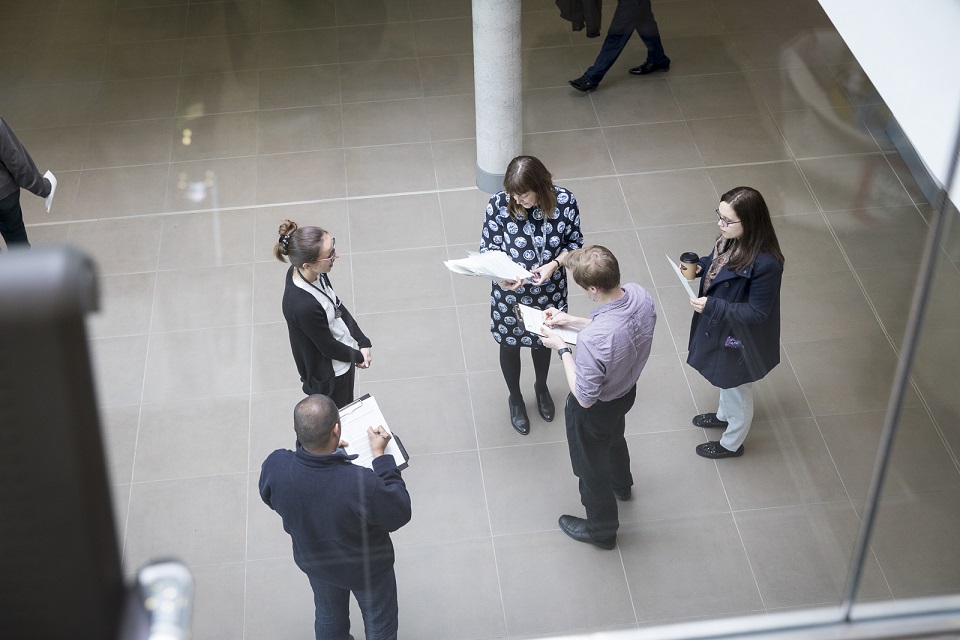 Years of research and evidence has shown the positive impact of engaging with staff across different sectors. Many of the most successful businesses in the UK, from John Lewis to BAE systems, have a clear commitment to staff engagement. This has helped them to be more productive, innovative and successful. 
But the case for engaging with your staff is arguably stronger in the NHS than in any other sector. We have evidence that staff engagement is closely linked to patient satisfaction. High staff engagement also helps to improve decision making and reduce staff absence.
The Care Quality Commission (CQC) is responsible for assessing the quality of care delivered by health and social care services in England. CQC has recognised the importance of staff engagement, and now includes it as a central element when they assess a service.

The trusts rated as 'outstanding' by CQC have the highest levels of staff engagement recorded in the NHS staff survey. From mental health services in Northumberland to large London teaching hospitals, staff engagement and quality care go hand in hand. 
Engaging staff at all levels
Staff engagement should happen at all levels of an organisation. At team level, staff can be involved in developing ideas to improve quality and solve problems. At ward level, they can help change the way services are delivered. And at overall organisational level, staff can help shape the future of their organisation. 
The ways in which NHS organisations involve staff range from large-scale 'Big Conversations', to ward-level 'quality huddles,' to simple actions such as senior leaders getting out on the wards and listening to staff.
In addition, many NHS trusts are using technology to improve engagement. Whether through simple mobile apps to rate their satisfaction or more in-depth online feedback platforms, trusts are embracing digital tools to engage large, diverse and often dispersed workforces. 
The NHS staff survey shows high levels of staff commitment and motivation. The NHS has a good record on involvement at ward level but can do more to develop overall engagement and spread good practice. The key now is to build on existing examples and make sure the NHS listens to the views and ideas of staff who deliver its services. 
Steven Weeks is Policy Manager at NHS Employers
This post was edited on Jun 7, 2019 by Adam DHSC
SIGN IN or REGISTER NOW to join the discussion