Filter the content using the categories listed on the left of the page to find blogs, news, updates for challenges and how your ideas are being put into action.

Categories
In November last year I concluded a review into what can be done to empower NHS leaders to lead.
There are many key changes I believe the health and social care system can do to support their leaders – both current and future. Some of this work is already underway. For example, NHS Improvement is already taking a more central role in the NHS, evident in its recent decision to create a new Chief People Officer role within the senior leadership team.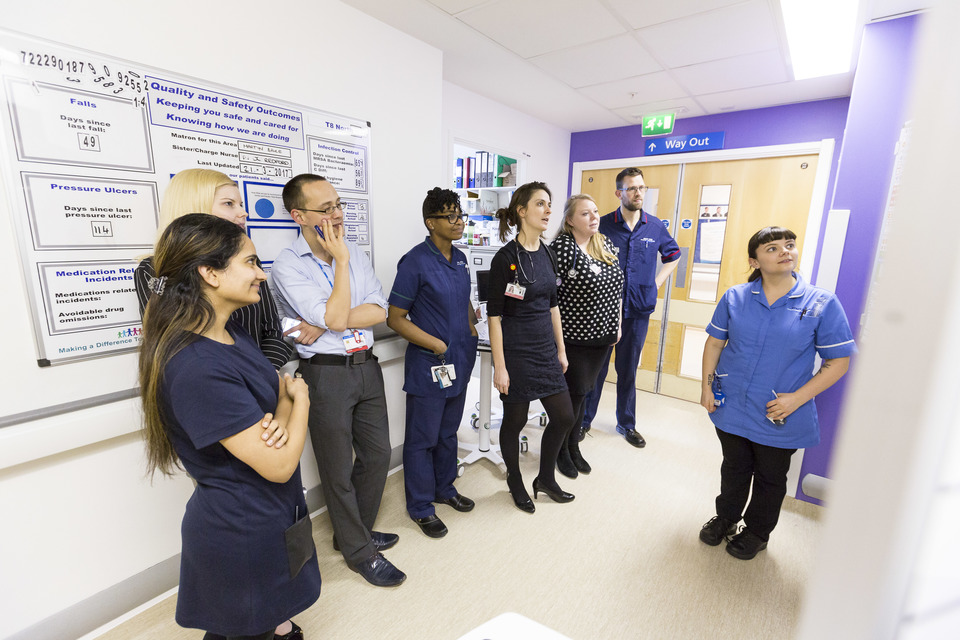 But if we want to go further – and truly empower NHS staff – we need to ensure the next generation of leaders have the skills they need to take on these challenging roles. There should be a renewed focus on our future leaders and how we support them and NHS Improvement and NHS England should continue to align their work and set a clear and strategic direction for the NHS. I was pleased to see that since my review the NHS Long Term Plan has set clear direction on how the system will work together and the roles respective organisations will play.
It seems timely, now that the NHS Long Term Plan has been published, that these issues be revisited and these changes are made in the NHS. The conditions in which NHS leaders work are often stressful and difficult, with great responsibility and the highest stakes. Over time, this has had a detrimental effect on the working culture. This must change and should be led by leaders at all levels – they each have a pivotal role to play in changing culture, setting the tone within their organisation. NHS leaders should ensure they model the highest standards of behaviour and if they are supported to thrive they can support their staff to deliver high quality care for patients. And to thrive, they must be encouraged to celebrate their successes and learn from their mistakes.
Changing a culture is about people and their behaviours. That's why I believe the performance management process of NHS leaders should be updated. It should be common practice to get 360-degree feedback and any behavioural issues handled during an appraisal. And, if a national standard for performance management is set, regions can be given more freedom to manage performance locally. In turn this would provide reassurance that this need not be a fearful exercise. Mistakes can be discussed more constructively and learning from mistakes can become a normalised process.  This is one way that by empowering leaders to lead the NHS can change its culture and in turn start to embed a Just Culture.
From your feedback on #TalkHealthandCare it has become apparent that staff across health and care thrive when leaders support you and strive to create open, honest and compassionate workplace cultures. So what else would you like to see change in your organisation to achieve this aspiration? Share your views below or comment on the creating a Just Culture in the NHS and Social Care page.
This post was edited on Jun 7, 2019 by Adam DHSC
SIGN IN or REGISTER NOW to join the discussion