Filter the content using the categories listed on the left of the page to find blogs, news, updates for challenges and how your ideas are being put into action.

Categories
The flu vaccine can save lives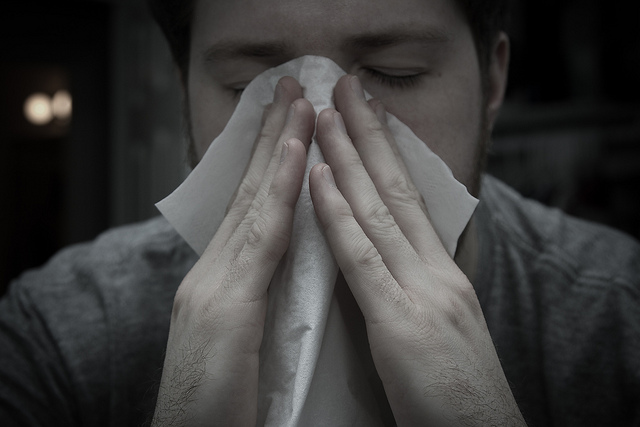 It's the time of the year when health and care services take a collective deep breath – flu season is approaching. We can never predict in advance what's ahead of us.
We're all aware of the risk to patients and the pressures that flu and wintertime together place on the NHS and social care services. Before flu activity begins to increase, it's incredibly important that all NHS and social care staff get prepared to play their part, and a big part of that is staying well themselves.

That's why we want as many staff as possible to sign up for their flu vaccine – which is again being offered to social care staff and this year is also being offered to hospice workers for the first time.  
Fortunately, the vaccine uptake in healthcare workers increased last year from 63.8% to 68.7%, so we're moving in the right direction – but we cannot be complacent. The sad fact is flu kills an average of 8,000 people every year and places huge pressures on health and social care services.
Flu is unpredictable and contagious and up to 50% of people with flu show no symptoms but may still be able to spread the illness. The vaccine is the most effective way to protect yourself and your patients from this potentially fatal illness.  Last year around 80% of flu outbreaks in closed settings took place in care homes – so social care staff have an important part to play in this.
The way the vaccine is administered is led by individual Trusts, but I urge you to read the why it matters page. There are a range of resources that employees in the social care sector can use.
The Department of Health and Social Care has committed an extra £145 million to NHS trusts ahead of winter to improve emergency care. But the vaccine is still our best defence for ourselves and our patients – so we need all staff to do their bit and take their jab.
Last year there were pockets of excellence across the country, but also some areas where staff uptake was very low. If your Trust is doing well or facing any barriers, please let me know in the comments.
Find out more from the NHS Employers website, which includes digital resources that can be downloaded, including: campaign planning guides, evaluation guides and a communication toolkit. 
This post was edited on Jun 7, 2019 by Adam DHSC
SIGN IN or REGISTER NOW to join the discussion