Share your ideas
Come and get involved! Let us know your thoughts and feedback through ideas. Let us know more: comment and vote on ideas that interest you.
We want to ensure that all NHS hospital staff have access to good, nutritious food while on shift. What would improve your experience of and/or access to food at work? What facilities are available to you to prepare food at work? What options are there available for you to purchase food at work? We're particularly keen to hear your experiences during night shifts. Please share your ideas, comments and experiences below. For more guidance on this challenge click more
View
Archived
Thank you for being one of our hugely valued and dedicated NHS people. Your work is vital to the NHS now and in the future, and we need your help to make the NHS the best place to work. For more guidance on this challenge click more
View
Archived
October is Speak up Month. As an NHS worker: Do you know who you can speak up to in your organisation? Have you heard of your Freedom to Speak Up Guardian? Do you have confidence that speaking up will make a difference where you work? Tell us your thoughts and experiences by submitting an idea below. For more guidance on this challenge click more
View
Archived
What would help you create the work-life balance that you want? For more guidance on this challenge click more
View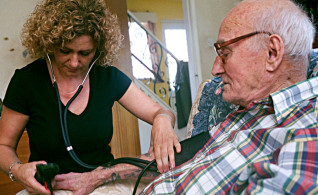 Archived
  We know that community health services are the glue that link together the acute and primary care sectors. They are an important part of the healthcare system: they can prevent hospital admissions and GP visits, reduce delays in patient discharge and improve patients' experiences. The NHS Long Term Plan recognises the importance of community health services. It makes clear that illness should be treated, where possible, in or close to home and that when people no longer need to be in a hospital bed, they should receive good health and social care support to go home. To deliver this vision we need to ensure that members of the community health workforce receive the support they need to carry out their jobs successfully. However, we also know that community health services could be better understood, integrated and valued by others, and that these issues have an impact on a professional's decision to work in the community. We want to hear your views on what working in the community is like and what we could do to encourage more people to want to work in this area. In particular:   What are the advantages and disadvantages of working in the community as opposed to other settings? What can be done to encourage more staff to want to work in community settings? What would improve your day-to-day life working in the community?   Tell us your thoughts and experiences by submitting an idea below.
View
Archived
Does your employer offer a package of employee benefits and reward schemes? If so, what's the best thing about the package? When applying for a job in social care, does an employer's package of benefits influence your choice? Which employee benefits and reward schemes mean that you enjoy working for your employer? Are there any employee benefits and/or reward schemes you're aware of in other sectors (or in other social care employers) that you'd like to see introduced in adult social care? With your ideas and feedback we can make policies that carve out a better future for everyone working in social care.  
View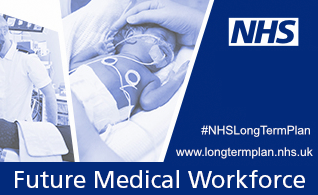 Archived
 The NHS is the world's largest employer of skilled health professionals. We offer careers – not jobs – to people who are passionate about making a difference. The NHS Long Term Plan describes a future where more professionals work together across disciplines, sites and specialties to deliver world-class outcomes for patients and their families. To get there we need to tackle head-on the barriers to progress. In some places this may mean a fundamental change to the way in which doctors and dentists work. The Future Medical Workforce workstream of the workforce implementation plan, headed by Professor Stephen Powis, National Medical Director for England, would like your views on the areas we should prioritise to realise our ambitions. We want to know:    1. What can we do in medical training and careers to value and retain the workforce? 2. How do we plan for effective multi-professional delivery of care? 3. How can we meet the challenges of providing a medical workforce able to deliver care closer to home? 4. How do we encourage people to work in hard-to-recruit areas? 5. What needs to be in place locally to improve access to NHS dentistry and oral healthcare advice? Select 'more' to find out information about what happens with your ideas
View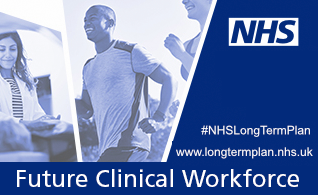 Archived
Working in the NHS is demanding but rewarding. There are many careers and opportunities in the NHS, in the community and in hospital and ward settings – dieticians, radiographers, pharmacists, paramedics, healthcare scientists, midwives, nurses… far too many to name here, but every role is essential. Each role requires skill, expertise and compassion, and we want to attract the very best people to work in the NHS. But over the past decade, clinical workforce growth has not kept up with the increasing demands on our health service. As in many other countries, an ageing population, advances in care and treatment, and complexity mean that our staff are feeling the strain. The challenge is substantial, but we are committed to ensuring we have enough staff with the right skills and experience. The Long Term Plan includes important commitments to recruit, train, and retain more staff. However, given the scale of the challenge, we know we could do more. We want to hear from you about how we can improve supply, recruitment and retention in all settings, from general practice to acute, mental health and community care.  Select 'more' to find out information about what happens with your ideas
View
Archived
The NHS is based on principles and enduring values brought to life by the people who care for patients, the public and their communities. The people who work for the NHS do so because they are passionate about helping people and this makes it an incredibly worthwhile career. It is our duty to care for, protect, value and support our people in the best way we can. For the NHS Long Term Plan to succeed, the NHS will need to retain our staff and attract more people, working in rewarding jobs and a supportive culture. To do this we will strengthen and support compassionate, diverse leadership at all levels, managerial and clinical, to meet the complex challenges ahead including a focus on ensuring our NHS is a great place to work. We would like your views and ideas on the areas to prioritise to deliver on this ambition:   1. What should the NHS do to improve equality, inclusion and opportunities for people from all backgrounds to work in the NHS? 2. What does being a great place to work mean to you? 3. What steps should be taken to improve the health and wellbeing of the NHS workforce? 4. What would make your working day better? Select 'more' to find out information about what happens with your ideas  
View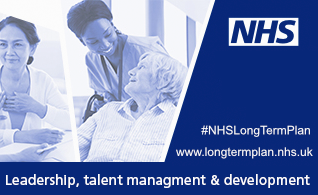 Archived
 The NHS Long Term Plan contains commitments to transform leadership, culture and talent management. Achieving these commitments will need action in every part of the NHS – to create a whole-system approach to talent management, to identify and develop NHS leaders, and to systematically measure and change culture. Whole-system talent management will strengthen and support compassionate and diverse leadership at all levels. This work will continue to roll out regional talent boards, supported by a national board. It will enable more senior clinicians to take on executive leadership roles. And it will expand the NHS graduate management training scheme, as well as help people move from other sectors into senior NHS leadership roles. Talent management will be supported by focused leadership development for leaders at all levels and in all parts of the NHS. This will include support to primary care networks and integrated care systems. The scale, reach and quality of leadership development across the NHS will match the needs of the service. We will nurture the current and the next generation of leaders, developing and embedding the knowledge, skills, attitudes and behaviours necessary for leaders to create cultures of compassion, inclusion and collaboration. Across the NHS we will encourage initiatives to improve culture. This cultural shift will mean creating a supportive environment in which national bodies act as role models for a compassionate and inclusive culture. We will build on the progress of Developing people – improving care, a guide for leadership development and talent management, and other reviews, but most importantly we want your ideas.   1. How do we nurture and develop effective leaders? 2. What support would make the greatest difference to you and give you the time and space to maximise your impact? 3. What more needs to be done to ensure we have more diversity among senior leaders across the NHS? 4. How do we support our leaders to take a quality improvement approach in all they do? Select 'more' to find out information about what happens with your ideas  
View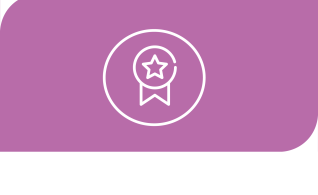 Archived
We have learnt a huge amount from everyone who has contributed to the #TalkHealthandCare platform. We will continue to work to help solve the problems you've identified and implement the great ideas you've suggested. We also want to understand what difference the challenges we're working together to solve are having and would like your ideas about how we might measure success. Tell us your idea below or respond privately via our survey
View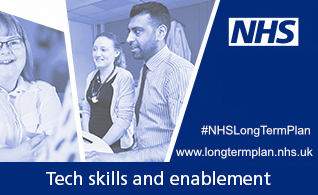 Archived
  In ten years' time, we expect the existing model of care to look markedly different. The NHS will offer a 'digital first' option for most, allowing for longer and richer face-to-face consultations with clinicians where patients want or need it. Clinicians will be supported by digital tools, and when ill, people will be increasingly cared for in their own home, with the option for their physiology to be effortlessly monitored by wearable devices. We must support the workforce to develop the digital and data skills they will need to make effective use of new tools. Professor Eric Topol is leading work to consider what education and training changes may be needed to maximise the opportunities of technology, artificial intelligence and genomics in the NHS. While his conclusions will inform our workforce implementation plan, we want to hear from staff about how you think we can support the workforce to make the most of new technology.   1. What skills do we need to develop in staff to better use technology and data to improve patient care and free up their time? 2. How can we recruit and retain staff with excellent technological skills? 3. What areas of healthcare are the best opportunities to join up through use of data and technology? Select 'more' to find out information about what happens with your ideas
View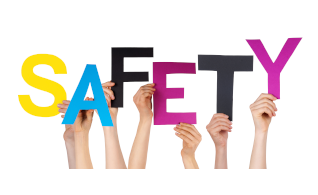 Archived
***A Just Culture is where staff involved in safety incidents are confident they will be treated in a consistent, constructive and fair way and not unfairly blamed*** Staff who work in health and social care are often concerned that when a safety incident happens there will be too much focus on what they did or didn't do, and that the context of the incident and wider factors to do with their organisation will not be considered. Evidence from across other industries and countries tells us that punishing people when they make mistakes will not mean they make fewer mistakes. Blaming people for error does not improve safety. We should instead focus on changing things to make it easier for people to do their jobs safely and without fear of blame. We need to embed a just culture. We want to hear from you about what gets in the way of a just culture and what we can do better. Think of a safety incident with a patient or service user where you or a colleague have felt supported and treated in a fair way in your workplace Think of a time where you have not felt supported or treated fairly in the workplace What could have been done differently to make you feel better supported and treated fairly? What would be useful in helping develop a just culture?
View